Google Updates Gmail and Docs for all users

The fine folks at Google have announced today their newest set of updates for the popular mail and cloud-based document editors Gmail and Google Docs. In these updates you'll find several innovations brought to you straight from what once was Google Labs and has now been split into teams: Gmail Labs and a series of groups working on Docs. Two of Google's most popular web-based applications have just gotten better – let's check out how!
Gmail
Google's mail app will first of all have a brand new inbox preview pane. This pane will now allow you to scroll through your giant lists of messages and their contents and see small previews of the messages as you go. You can also mark messages "read" from here now as well. This feature in particular needs to be enabled from the Labs area in Settings – though it may come out for all users soon – and you've got the choice of either a vertical or horizontal split in your Gmail window.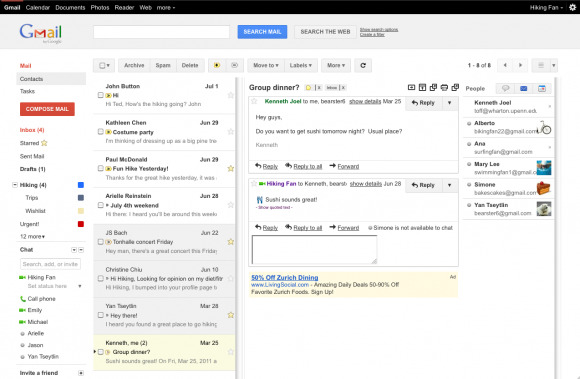 Your Gmail interface has also been improved while you're looking at it in a mobile browser, especially if you're looking at it through a high-resolution display. You can also pull down your menu to activate a "release to refresh" feature. Check out more on this update [here.]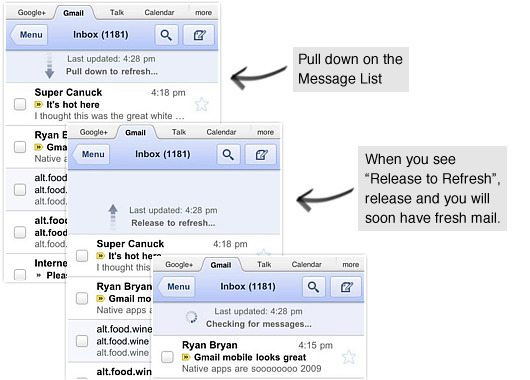 Google Docs
Google Docs is about to get some large interface improvements, this included in a much larger Google-wide project to simplify and streamline their applications. You'll notice these changes falling very much in line with the aesthetic of their Google+ social networking project. This update will be rolling out to everyone eventually, while you can peek at this look by hitting "Try the new look" under the gear icon in your upper right. There are a whole bunch of new keyboard shortcuts now in play as well, typing "?" inside Docs will bring up a cheat sheet to see them all.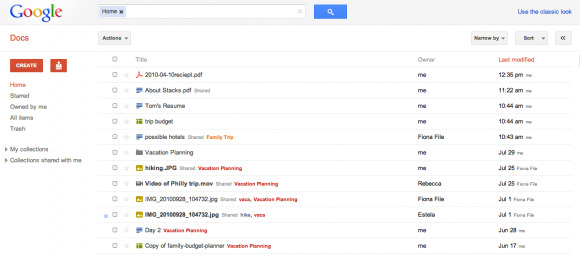 New chart types, and chart improvements for documents and drawings
There are automatic spreadsheet function snippets throughout many Google apps such as Google Translate. When you see a spreadsheet such as the one posted here, you'll be able to type into a cell as you normally would any spreadsheet, but this will bring up a list of matching functions instantly, each of them selectable. Each of these functions have a hover feature which tells you what they do.

Spreadsheet charts have been made much more powerful and easier to work with on the whole, creating a chart now as simple as copying and pasting to embed into a document or drawing. There are several types of charts to choose from now, those being candlestick, combo, GeoMaps, and TreeMaps.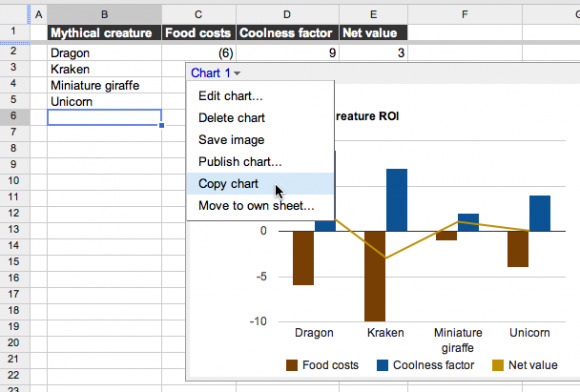 What this means for you, the user
As always, these updates will be rolling out to you immediately if not soon. You wont have to do anything special to work with these improvements, just keep on working as you usually do and the goodness will come to you. That said – have any of you been using these updates and have NOT been enjoying them?
Tell us why!
[via Google]