Gmail web app updated: Pull-to-Refresh and Retina Display icons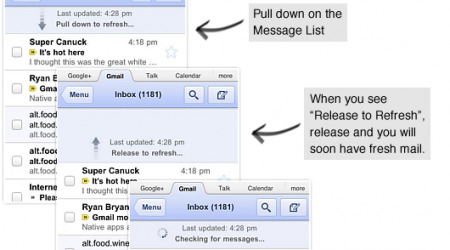 Google's legal team might be busy blaming Apple for all that is wrong in the patent world, but the Gmail team is far more interested in giving iPhone 4 users a better email experience. In the latest update to the Gmail web-app, the company has added two of the most-requested features: pull-to-refresh support and high-res icons to suit the iPhone's Retina Display.
As we've seen on various other apps, pull-to-refresh can make it far easier to check for new updates and messages when navigating with a single hand. Supported on the iPhone, iPod touch and iPad, as well as on RIM's BlackBerry PlayBook, dragging the message list down triggers a refresh.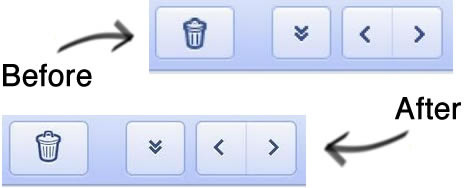 The icons, meanwhile, have gone from the old, fuzzy versions to higher-quality alternatives that show up better on the 960 x 640 panel than before. Google has also added some new transitions between view-changes, which it says required "a combination of up to eight different CSS3 transitions and Javascript to get things to look just right."
You can access the updated web client at mail.google.com. Last week, Google update the Android Gmail app to support custom notifications and Priority Sync.