Google to debut Accelerated Mobile Pages in early 2016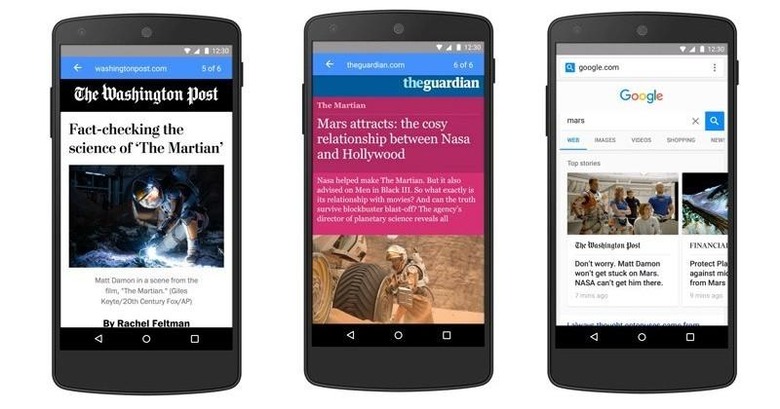 In early October, Google announced Accelerated Mobile Pages (AMP), its open-source initiative to reduce webpage load times for mobile users by building "light-weight" versions of sites. It's Google's take on similar efforts from rivals, such as Apple's Apple News and Facebook's Instant Articles. The AMP project has been limited to a technical preview since then, but now Google says it's ready to begin launching pages early next year.
A number of big-name news publishers have already expressed interest in supporting AMP, including The Guardian, BuzzFeed, and The Washington Post. But while Google has a goal of cutting load times, it's not to be compared with ad-blocking, as AMP is actually about playing nice with ads, displaying them alongside publishers' content.
Google has yet to reveal full details on how AMP will reduce data usage for both content and ads, but it promises websites that it won't affect traffic, analytics, or other advertising data. One way to think of it is that Google wants both webpages and ads to load so quickly that it won't bother users, and thus they won't be drawn to ad-blockers.
It's because of this that a number of advertising companies have also partnered with the project, such as Google's own AdSense, along with Outbrain, AOL, and DoubleClick. These companies say they are developing AMP-compatible ads that will be limited to the specifications for the project.
SOURCE Google