Apple News for iOS 9 takes on Flipboard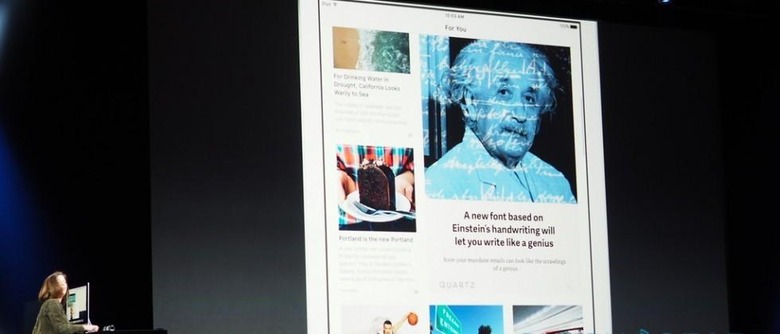 Apple has launched News, a Flipboard rival intended to bring speedier, cleaner reading to the iPad and iPhone. The new magazine reading app, announced at WWDC 2015, sees Apple wade head-first into territory currently occupied by Google and others with the app that will come bundled with iOS 9. Although any news site will be able to be loaded in the app, Apple has partnered with a number of high-profile publishers: The New York Times (with thirty free articles a day), ESPN, and Condé Nast properties like Vanity Fair, Vogue, and GQ.
The News interface is navigated by swipes as you might expect. Swiping left and right from the article view moves through different news articles, learning from what has been read in the past and then suggesting new pieces later.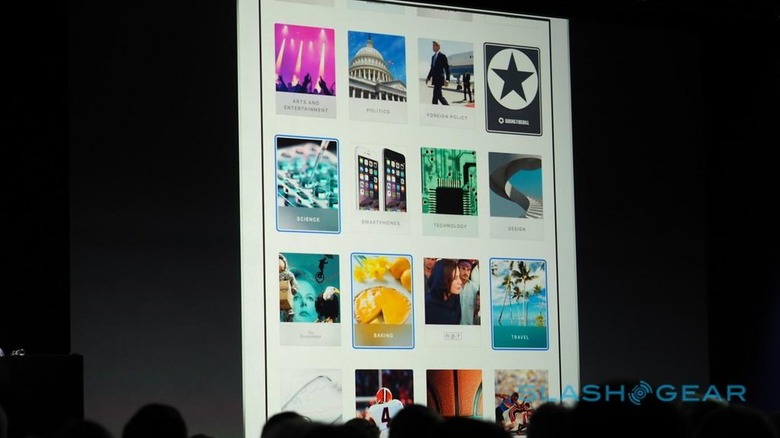 News keeps track of over a million topics, which can either be left to auto-predict or tailored more manually by searching for particular areas of interest. Machine-learning algorithms dig through articles themselves to figure out relevance, and then topics can be favorited.
Meanwhile, bookmarks can be used to flag articles to read later. Apple says it won't be keeping any personal information on reading.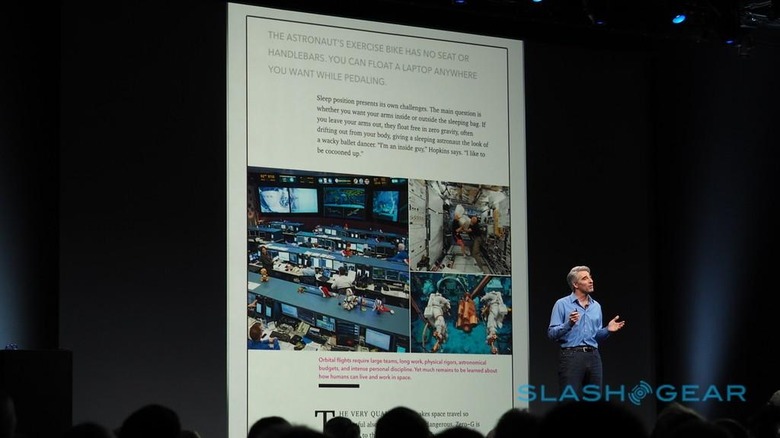 Photo galleries can either be laid out as side-scrolling thumbnails across the page, or as a Photo Mosaic. There, images of various sizes are tiled to fill the page, tapped to open them full-screen.
News will launch in the US, UK, and Australia, before a broader release, as part of iOS 9.