Google tipped to let Android devs place app variants on Play Store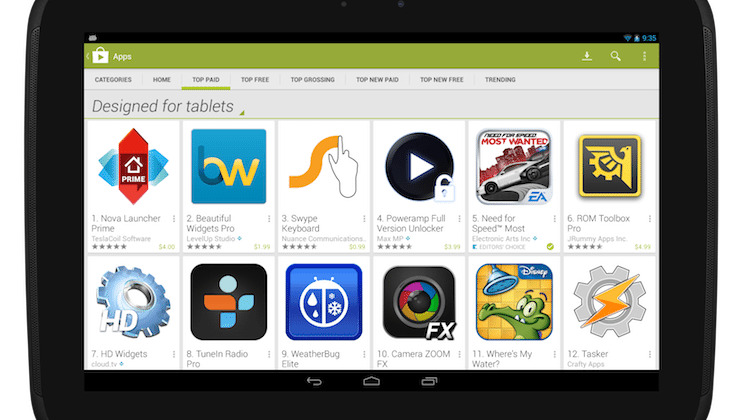 Google I/O 2015 is almost upon us, so of course we're bound to hear a lot about what's expected to land at Google's annual developer conference. Among those expected bits and pieces, which includes Android Pay, for example, one particular rumored announcement is causing some app developers to take serious note. According to developers who have been briefed on the matter, Google will use I/O 2015 as a launchpad to reveal it latest tool to help developers maximize and monetize their apps, what the industry calls A/B testing.
In a nutshell, A/B testing is a technique that involves using different variations of an app in order to test which version would get people to buy or install an app. One may have a lower price but less appealing screenshots. Another variant may have a different colored icon. The little bits and pieces that might mean a world of difference between app that gets installed and one that gets ignored at face value.
No mobile app marketplace supports this form of testing, so Google is clearly trying to blaze a trail in this department. A/B testing has, so far, been the domain of more dedicated testing suites and services, none of which has direct ties to an actual app store, much less actual installable apps. At least those coming from an app store's authorized catalog.
This is just one of the latest move that Google has been making in order to reinvigorate interest, as well as trust, in its Android development platform. Recently, it announced a slightly more hands-on approach to the app approval process, scrutinizing ratings based on age and region, while still not exercising complete control the way Apple curates its App Store.
How Google will implement A/B Testing is, of course, a bigger question. Currently, all it has in place for any kind of near-public testing is a beta testing process that requires signing up with certain Google+ communities. It remains to be seen if Google will incorporate A/B testing into this process or if it will be something separate entirely, and whether apps with different prices will sit well with consumers.
SOURCE: The Information