The apps you're looking to download will soon be judged based on age and region rather than adhere to a worldwide standard. The ratings you find for apps will soon reflect a more regional flair, which Google says is an effort to make their ratings reflective of what is deemed appropriate content where you are. The new ratings system will have a questionnaire for Developers before they're allowed to assign a rating, and will have oversight from various ratings agencies around the globe.

The ratings will reflect what's deemed suitable by ratings boards across the world, and territories without a standalone ratings board will default to a more generic rating. The change will take effect in the coming weeks.
Existing apps will need to be revisited, too. Google is asking Developers to head into their Developer Console to take a questionnaire for each app they've got published or pending. If the questionnaire isn't finished, apps will reflect an "Unrated" status and may end up blocked in certain regions for a particular age group.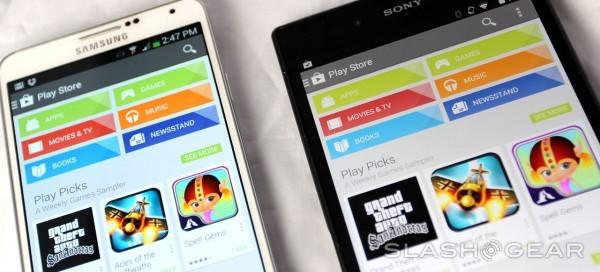 Starting in May, all apps submitted will need a finished questionnaire ahead of submission to the Play Store.
In addition to the new ratings standard, Google is making the app submission dance a bit more clear for Developers. Rather than the mysterious denial of an app Developers may get now, Google says they'll offer more insight as to why an app was rejected, so Developers "can easily fix and resubmit their apps for minor policy violations."
Source: Android Developers blog