Google threatens public shame for Android update slowpokes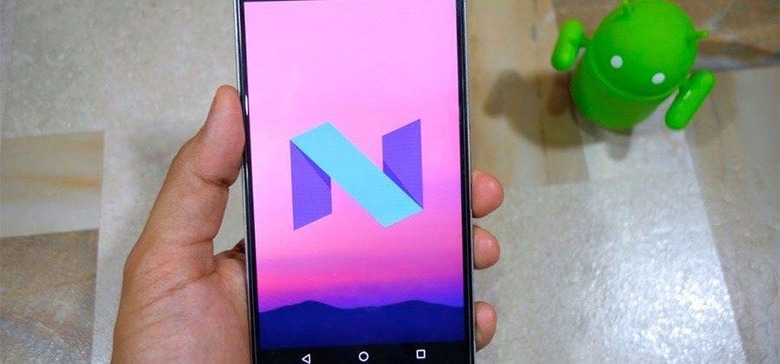 Google is considering naming-and-shaming Android device manufacturers who fail to deliver prompt updates, it's claimed, in an attempt to close the fragmentation gap with Apple. The heavy-handed tactic would see Google make public its existing lists of well-performing – and, conversely, laggardly – phone and tablet makers, ranked by how timely they are to deliver new Android versions and security patches to their users.
The lists were shared with those partners earlier in 2016, sources tell Bloomberg, with the search giant discussing the potential benefits in bringing consumers into the conversation to force change in the update process.
The willingness to resort to public finger-pointing comes as Google, OEMs, and carriers all face greater scrutiny over what version of Android devices are using, and just how secure it is.
Earlier this month, for instance, the FCC and FTC teamed up to demand carriers and manufacturers answer questions around mobile security, motivated in the aftermath of the Stagefright exploit that affected thousands of Android phones.
Carriers were asked to explain how they decide when to cease support for an existing device, and what mechanisms are in place to warn users that they're using a phone that will no longer receive security updates.
Phone makers, meanwhile, were required to detail their own track-records in providing patches.
NOW READ: What you need to know from Google I/O 2016
Fragmentation is not a new issue in the Android ecosystem, but little Google has attempted over the years has addressed the problem. In many ways, Android's openness is its own worst enemy, given how many different players it introduces: Google, providing the core software, then OEMs, customizing it to their own handsets and needs, and finally carriers, not only wanting further customization of their own, but demanding each security update or new OS version be tested before it's distributed.
The latter helps ensure new software doesn't impact network performance, the carriers point out, but it can also introduce months of delay between Google releasing a security fix and that software actually making it to users' phones.
In contrast – and a point of regular comparison by Apple – the iPhone has a far better track record of users being on the latest release. Indeed, while 84-percent of iOS device users are on the newest version of the platform, only 7.5-percent of Android devices use the current, Marshmallow version.
Even if it follows through on its threat to reveal those manufacturers lagging the furthest behind, it's unclear where there might be slack to pick up and shorten the process. Google has, apparently, petitioned to exempt its security patches from the usual rigamarole of manufacturer and carrier red tape – much as it does with its own Nexus phones – but how effective that is remains to be seen.
Meanwhile, with users generally more interested in features than security fixes, as Android N approaches there's still no telling when – or even if – most existing device owners will see the software hit their phones.
SOURCE Bloomberg