Google teams with Emogi (with a G)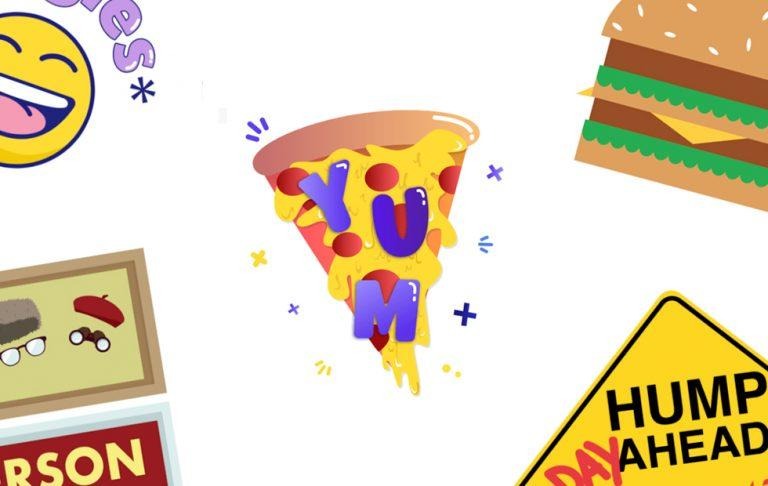 The folks at Emogi have struck the right chord with Google this week as the two companies collaborate for a simple release. While releasing a simple sticker pack would otherwise be a relative non-event, Google's involvement means Emogi's "Emogi for Gboard" (the standard for Android keyboards), is about to take off like a rocket. Google Associate Product Manager Alan Ni said, "We look forward to providing users with more compelling, shareable visual content that ultimately improves their experience on Gboard."
The Emogi collection appears this week in Gboard under stickers. Stickers also includes a whole lot of other stickers, but this collection is both animated and top-notch. They're also pretty much the most addictive thing to share in a chat since ascii art.
SEE ALSO: These are the emoji adults fear most
"Starting today, Emogi is sharing its library of original sticker content with Gboard users," said said Emogi CEO and Founder Travis Montaque. "Emogi's content enriches conversations – we're here to help Gboard users express themselves better when text isn't enough."
Emogi for Gboard adds to the already burgeoning collection of downloadable sticker collections available for the platform. Also available are such gems as Snoopy Emoji, Teletubbies Sticker Time, The Boss Baby Keyboard, NBAmoji, and Disney Stickers: Mickey & Friends. There's also Star Wars Stickers, Pixar Stickers, and Marvel Stickers, along with Disney Stickers: Princess, Despicable Me, Power Rangers, Trolls, and Garfield.
To download Gboard, head to the Google Play app store right this minute. Chances are, your Android device already has the Gboard keyboard installed. If so, tap a text field to open your keyboard, then tap the smily face. Next tap the happy sticker icon and "GET STICKERS" to see all the different collections that are available right this minute. From there, move to the blue icon that says EMOGI below it.
Then be sure to download that Boss Baby collection and the Backstreet Boys because the world is ending soon so why not? You only YOLO once so you might as well YOLO while you can.