Google Store financing options expand beyond Pixel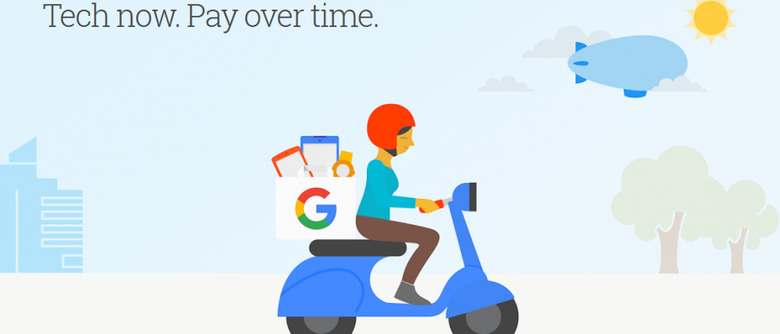 Google's Pixel reveal yesterday has a lot of people talking, with more than a few of those people choosing to focus on the price. There's no way around it: the Google Pixel will be an expensive phone, especially when compared to some of its Nexus predecessors. The Google Store will be offering a financing option for those who don't want to drop $649 all at once, and today we're seeing it expand those financing options to products beyond the Pixel.
The Google Store's new financing options will be based not on what you buy, but on how much you're spending. A run down on the Google Store Financing page gives us the details: for orders that come in above $149 but under $299, you'll be able to choose a six-month financing option. Once your total purchase price goes above $299, you become eligible for 12-month financing. The Pixel is a special case, as buyers will have 24 months to pay for that device.
Google and its partner Synchrony Bank are offering these financing options interest-free, but the important thing to remember is that they only remain interest-free as long as you pay the purchase price off entirely within the 6, 12, or 24 month term. If you don't, an interest rate of 29.99% will be charged from the purchase date.
That, in case you were wondering, is a lot of interest, so it's a good idea to avoid the financing route unless you're sure you can pay off your purchase within the agreed upon term. Otherwise, those Google products you pick up will become a lot more expensive. For more information on Google's financing program (and, more importantly, to read through the rest of the fine print) check out the source link below.
VIA: Android Police
SOURCE: Google Store