Google slaps Microsoft over "Gmail Man" privacy snark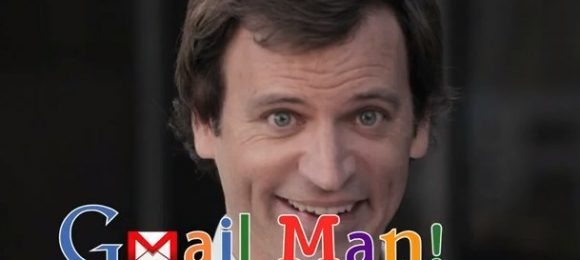 has gone back on the offensive over criticisms of its
, taking on Microsoft's
"Putting People First" sniping campaign
 with a fresh round of myth debunking. The search company took to its
 to shoot down rivals' claims, paying particular attention to suggestions that the policy tweaks are to make better advertising use of personal information. Meanwhile, Microsoft has resurrected its "Gmail Man" skit, an anti-Google video drawing attention to how AdWords uses email keywords.
Microsoft's video – which was seen last year, though not hosted on the company's own YouTube account - suggests Google is in effect reading your email and using that information for promotions. On the contrary, "no one reads your email but you" Google insists."Like most major email providers," the company says "our computers scan messages to get rid of spam and malware, as well as show ads that are relevant to you."
As for suggestions Google's changes are impacting their government users, the company says that's also false. "Our new Privacy Policy does not change our contractual agreements," it explains, "which have always superseded Google's Privacy Policy for enterprise customers."
"We don't make judgments about other people's policies or controls. But our industry-leading Privacy Dashboard, Ads Preferences Manager and data liberation efforts enable you to understand and control the information we collect and how we use it—and we've simplified our privacy policy to make it easier to understand. Microsoft has no data liberation effort or Dashboard-like hub for users. Their privacy policy states that "information collected through one Microsoft service may be combined with information obtained through other Microsoft services" Betsy Masiello, Policy Manager, Google
Google deputy general counsel Mike Yang and public policy director Pablo Chavez will appear in a private meeting with the House Subcommittee on Commerce, Manufacturing and Trade this week, 
 reports. The pair will be expected to comment on one of the key concerns the Subcommittee has, that "Google will not permit users to opt out of this information collection and sharing across platforms and devices."