Google self-driving car brand tipped after Big Auto turn down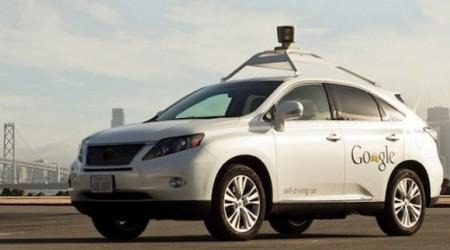 Google is working on its own self-driving, production-ready car and could initially deploy the autonomous vehicles as a "Robo Taxi" service, insiders claims, with the search giant supposedly exploring how it could use its R&D into car-AI itself rather than license it to existing manufacturers. company has been negotiating with contract manufacturers around building an autonomous Google car, former WSJ reporter Amir Efrati claims, after supposedly getting the cold shoulder from established brands.
According to people familiar with Google's negotiations, the company approached some of the big car brands to discuss potentially commercializing the autonomous driving technology it has been working on for some years. However, the response was supposedly underwhelming, with no deal forthcoming.
Undeterred, Google is exploring ways it could go it alone in self-driving car technology, so the insiders claim. So far, the company is said to have talked to companies such as Continental AG and Magna International – who supply many of the components the big brands use in their ranges – about the possibility of producing a car of Google's own design.
Whispers of the Continental AG deal were reported earlier this week by Germany newspaper Franfurter Allgemeine Zeitung, though neither company would comment on the rumor.
One possibility is that, by threatening to jump into the motor industry itself, Google hopes to apply pressure to the established brands and encourage them to be more open to negotiations. Google is said to be still open to partnership options, but exploring its own projects so as to cover all bases.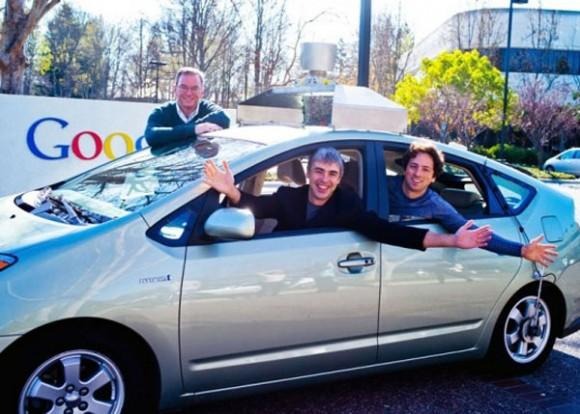 Part of that apparently includes developing its own versions of key elements of the autonomous car system, in an attempt to cut the cost of today's prototypes which, it's said, are around $150,000 apiece. One such project is a homegrown LIDAR laser radar array, the spinning turret atop the existing test mules, and one of the single most expensive aspects of the overall system.
Even with the cuts from developing new approaches to the self-driving hardware, it's likely that the final cars would be too expensive for most drivers. Instead, Google is said to be exploring a so-called "Robo Taxi" system where, similar to on-demand cab services like Uber, customers could summon a car and have it take them to their chosen destination. Google has already put together a list of most likely cities to launch such a scheme, one insider claimed, though the cars themselves would likely require a human behind the wheel who could take over in case of emergency.
Current regulations require Google to have not only such an emergency driver, but a second, front-seat passenger who could also step in should the car's self-driving systems fail.
Google's suspicion, supposedly, is that the established car brands don't actually want self-driving technology to succeed; at least, not to the point where cars are full autonomous. Nonetheless, the company's "closed system" ideas of a trial with Google Robo Taxis does echo comments made to SlashGear by Nissan's head of R&D in North America, Carla Bailo, earlier this week; Bailo said that Nissan's own self-driving project was likely to initially launch on a smaller scale, perhaps as an on-demand cab service for retirement communities or the disabled.
Nissan has already developed a customized version of its Leaf EV which can intelligently navigate roads and deal with potential hazards, other traffic, and obstacles. Meanwhile, other teams such as Nokia's HERE Research division, are also working on smart city projects which could better educate autonomous and semi-autonomous vehicles.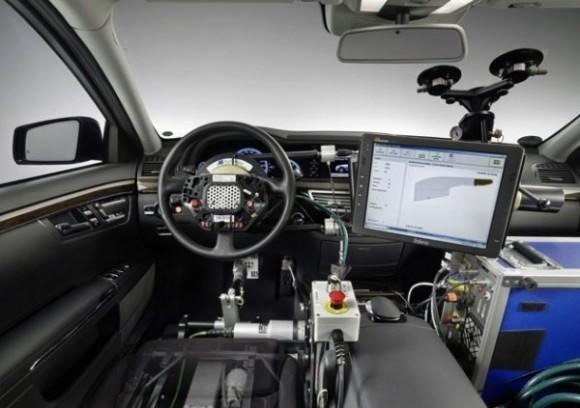 If Google goes ahead with the project, it would not be the first time the company has weighed into the hardware business in an attempt to strongarm established players. The original Nexus smartphone was launched to challenge the status-quo in phone design and carrier dominance, and the range has since helped guide OEMs by defining Google's focus for each key release of Android. Similarly, the company took a similar approach with the Nexus tablet line, not to mention the Pixel Chromebook and Chromecast media-streamer.
Building a full car – and handling the regulatory minefield that comes with that – is a significantly more involved challenge than making a phone, tablet, or laptop, however, and it's unclear how much of the project Google actually wants to take on itself. The NHTSA has taken a cautious approach to the topic, with suggestions that users of such cars might actually require a second driving test to gage their readiness to deal with the potential new issues that might arise. Nonetheless, as one of the most ambitious Google X Lab projects of which the public is aware, it seems a tipping point of some sort is relatively close at hand.