Google is changing the way it handles "Right to be Forgotten" requests, taking into account location in a further attempt to appease European privacy regulators. Although the search company – among others offering search engine services in Europe – has been delisting select entries from its search results since May 2014, the way in which that process is handled is now getting tweaked.
The "right to be forgotten" regulations were forced on Google and others by the EU, after the Court of Justice of the European Union said that people could request a delisting for information they felt was outdated or inaccurate.
Should that search result be deemed "inadequate, irrelevant, no longer relevant or excessive, and not in the public interest" then it would be dropped from searches.
Until now, anybody searching from one of Google's European-localized pages – such as Google.co.uk or Google.de, for the UK and Germany respectively – would not see delisted results. However, and to the frustration of European regulators, were those users to switch to Google.com, for instance, the delisted results would appear again.
Search engines were under pressure to remove any mention of the contested results worldwide, which Google protested would amount to undue censorship. Instead, a new compromise has been settled upon.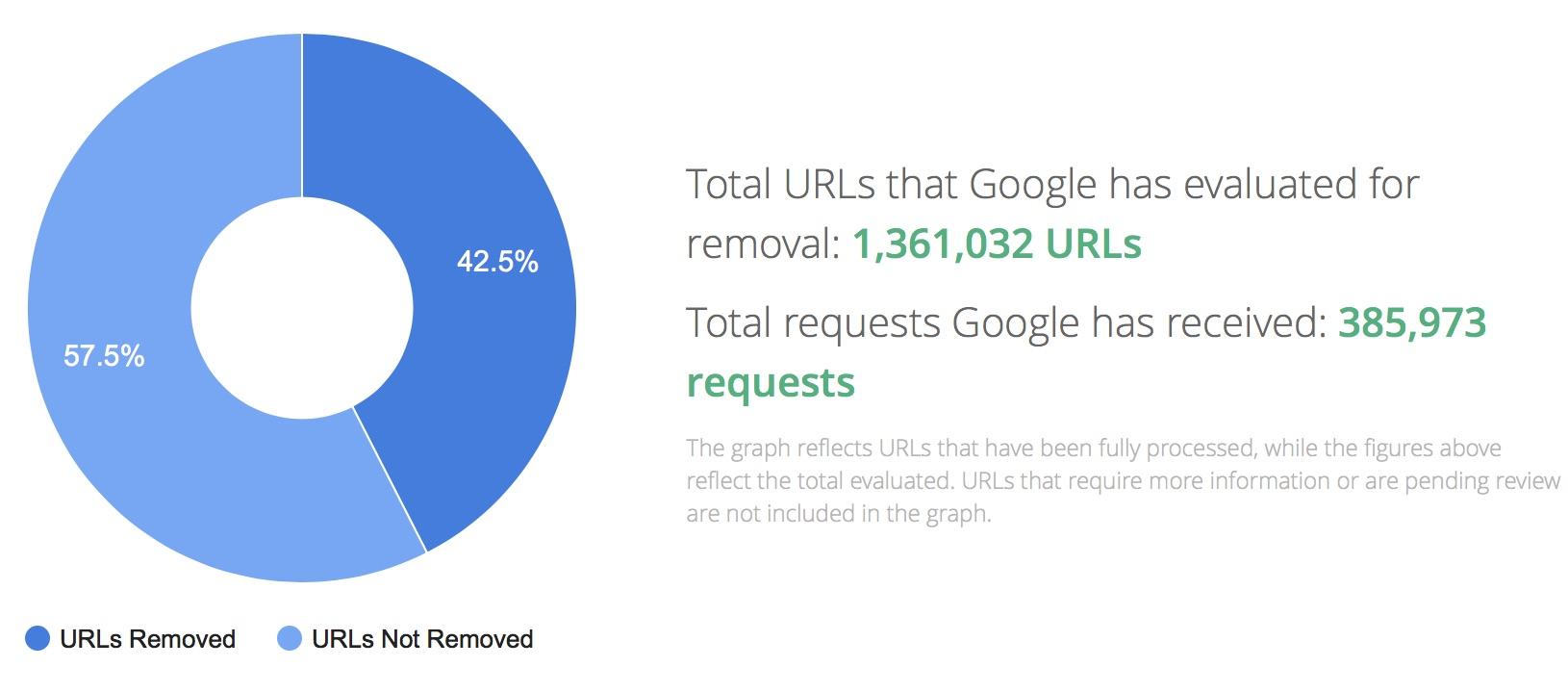 As reported in February, Google will now take into account the physical location of the user in figuring out which set of results from the search database to show them, as well as the location in which the initial delisting request was filed.
So, if you're physically in the UK and you try to use Google.com, the US version of the search engine, Google will still observe the delisting rules if the "right to be forgotten" request was filed from the UK.
However, if you're in a different country – such as Spain – and use the US Google.com search, you would still see the contested results.
Google says it will use "geolocation signals (like IP addresses) to restrict access to the delisted URL" which suggests that using a VPN service – which can make it appear that you're browsing from a different location – alone might not be enough to circumvent the new system.
The combination of physical location and delisting request location is likely to prove confusing, and it's unclear whether it'll entirely satisfy regulators who want a more comprehensive system.
"We believe that this additional layer of delisting enables us to provide the enhanced protections that European regulators ask us for," Google said in a statement today, "while also upholding the rights of people in other countries to access lawfully published information."