Google Play Will Soon List In-App Purchase Price Range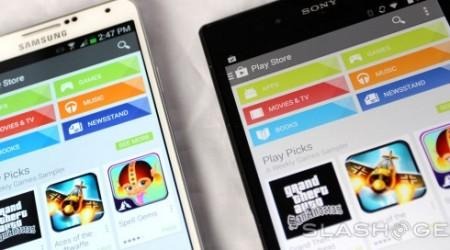 After coming under fire for lax in-app purchase standards, Google has taken steps to ensure clarity on the topic. After first making strides to shore-up the need for your password when making purchases, Google is now going to be a bit more upfront about their in-app purchasing practices.
When downloading an app via Google Play, you'll see a designation that the app in question supports in-app purchases. that's not enough, it seems, as Google will start noting what those purchase prices are — or at least the range they fall into.
Soon, you'll see the price range for in-app purchases ahead of download. If there is a $1 option for, say, coins — but a $99 option for even more coins — you'd see "$1-99" or something similar to that on the app screen in Google Play.
This is a continuation of Google's ongoing efforts to make sure everyone is clear on what apps may or may not expect of you before downloading. The crux of this all comes from parents who sued Google and others due to children purchasing apps without enough oversight.
Parents will likely find favor with this change. Should your child want an app, you'd at least know it will cost between $5-25 later on, or whatever the in-app purchase range may be.
The change is set to take effect September 30.
Via: Android Central