Google Pixel phone carrier details and pricing review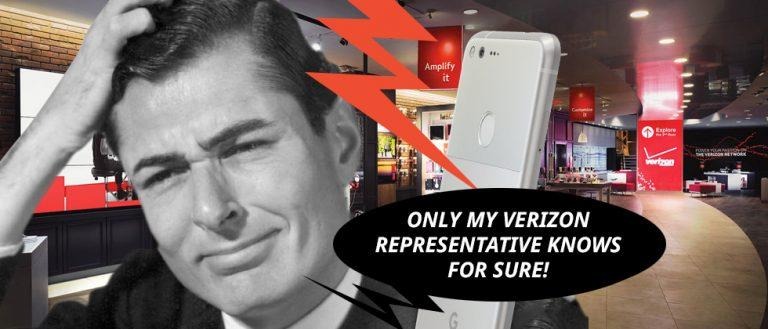 Today we're having a very brief and simple look at the various ways in which a person might purchase and utilize a Google Pixel or Google Pixel XL smartphone. There aren't a whole lot of options, at first glance – Verizon even seems to be pushing the idea that they will be the sole carrier option for the smartphone, the only place a person will be able to buy from! But they're not. And it's not. Google has made this decision very simple for people that check news and review sources like SlashGear before they buy.
Point 1: do not buy directly from Verizon [UPDATE: maybe do!]
Even if I planned on purchasing a Pixel or Pixel XL to use with my Verizon SIM card, I would not purchase it directly from Verizon. The one reason for this is, while I don't assume I'll get updates forever, I still want them for as long as possible, and as quick as possible.
• Google handles and delivers Android security patches
• Google delivers OS updates, but only at first...
Google delivers OS updates to Verizon. Verizon then takes those updates and puts the update through a certification process, which – as we know – can take a while.
Or perhaps Verizon has streamlined their process. You never know.* But why take the chance?
*We do know now – or at least Verizon has made a promise. Updates at the same time regardless of if we purchased the device with Verizon or Google. How about that?
Google's goal in working with Verizon was and is to have it available in the United States' topmost used and visited wireless smart device carrier store. Some people, believe it or not, simply go to their wireless carrier and buy a new phone when they need one, no research done, completely dependent on the store employees themselves.
That's a real thing.
That really happens.
As such, Google needs the shelf space Verizon can provide, as well as the pocketbooks that are only opened in Verizon stores nationwide.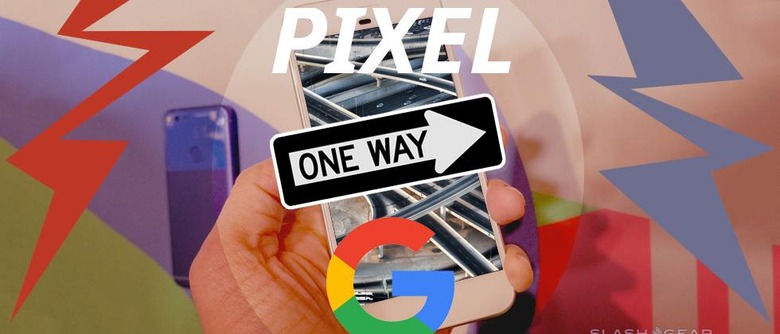 Point 2: Google has the same device
The Google Store online has the exact same device as Verizon. Not just a slightly different bit of hardware with different branding. Literally the same hardware.
This is made possible by Qualcomm, which delivers technology which allows any of the carriers in the USA (and most/all outside the USA) to pop in a SIM card and go.
The only differences between the Verizon-sold and Google-sold versions of the device are the following:
• Verizon has a trade-in program where my old phone could be worth up to $300. Or I could sell that phone basically anywhere else and more than likely get more than Verizon could give me.
• Neither version has preloaded apps from Verizon. There are three apps from Verizon which will automatically install themselves from the Google Play app store once a device is activated with a Verizon SIM card, but they'll all immediately be able to be uninstalled, easy peasy.
• The Verizon-sold Pixel has ONE software difference right out the gate – its bootloader is encrypted. If I didn't ever want to modify the software of the Pixel at a ROM-level, I wouldn't worry about this. But I'd like the option, especially since...
Point 3: Both Google and Verizon's Pixel cost the same
If I buy the Pixel from Google it'll be $650 or $27 a month. It's the same pricing from Verizon*, and both stores have free shipping.
*Except Verizon adds a $20 activation fee.
Google and Verizon also have their own "protection plans". Google's Protection Plan costs either $79 or $99 for 2-years of coverage and Verizon's Protection Plan costs $11 a month (that's $264 for two years).
Point 4: Freebie VR!
Both the Verizon-sold and the Google-sold Pixel and Pixel XL include a free Daydream View VR headset.
Google is really pushing the Daydream with this release – really, really pushing it hard.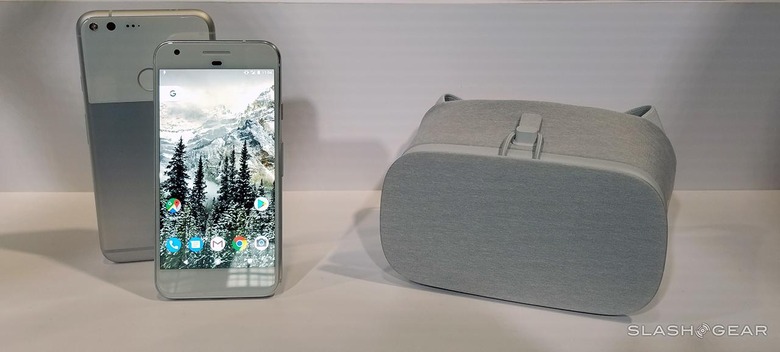 Sound like a good deal? Find the Pixel in the Google Store online and use the SIM card you already have. Even if it's from Verizon. Or AT&T, T-Mobile USA, or anyone else.
Stick around SlashGear's Google Pixel Twitter portal for more Pixel and Pixel XL hands-on, first impressions, and full review action!