Google Pixel 4 camera features leaked: Night Sight expands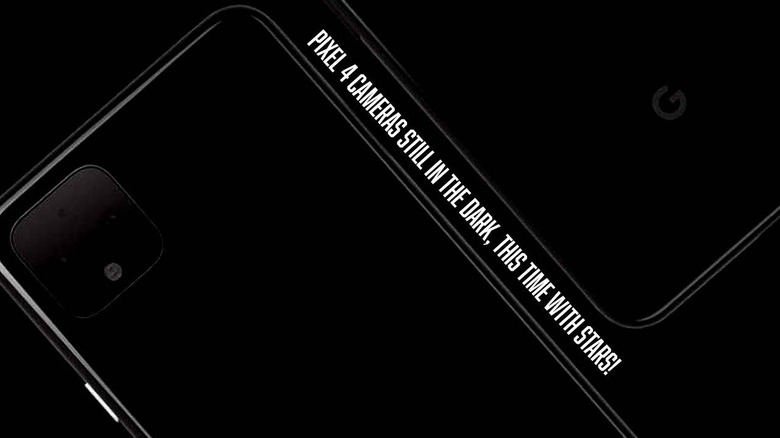 We're quite close to the launch of the Google Pixel 4 and, in all likelihood, the Google Pixel 4 XL. Today a leak suggested that the device's cameras would be improved. This improvement in camera power isn't in and of itself a newsworthy piece of info, but the features that appeared in the leak give us a bit of insight into Google's future vision for an ideal smartphone camera setup.
News of a new set of camera features in the Pixel 4 family of phones comes from a "reliable source" speaking with 9to5Google this afternoon. Leaked were a pair of features that'll launch on the Google Pixel 4, including Motion Mode and an "improved" Night Sight feature. The Motion Mode feature, in particular, has not been leaked in any fashion (not publicly, anyway) before today.
Motion Mode will allows the user to "take sports and action shots" while subjects move in the foreground and backgrounds remain blurred. At the moment this sort of shot is not easily achieved on a smartphone due to a variety of factors. Primary amongst these is the always-active focus feature that generally disallows any sort of subject to pass in front of a primary subject without focus switching in the process.
Night Mode was the biggest and most pervasive of Google's Pixel smartphone features is Google Night Sight. This feature, launched first with Google Pixel smartphones, was effectively a smart long exposure and quick post-shot processing. It worked so fast (and continues to work so fast here in 2019) and so effectively that it felt like magic.
With the Google Pixel 4, Night Sight will expand beyond taking dim photos with low light. Google will apparently be capable of astrophotography without the aide of any 3rd-party app. It's suggested by the sources speaking today that Google will be "bragging" about the Pixel 4's ability to "take photos of the starry sky."
We're expecting that the Google Pixel 4 and Google Pixel 4 XL will be revealed either inside October or in late September, 2019. Given the above and beyond full-featured leaks we've been seeing, it's as if Google's launched the phone already.
But first, the iPhone 11 will be revealed at an event next week, more than likely. Maybe this was also all part of the plan?