The Google Pixel 3 and Google Pixel 3 XL were leaked today from all angles. The Google Pixel 3 leaked so many times, and in so many different ways, at this point, I'm not sure what else there is left to say. Could Google have orchestrated this whole thing? Good gosh they deserve a special set of golden star stickers if they did, of that you can be sure.
All sides of the Google Pixel 3 were leaked today in both black and white. There's a black version of the phone, and a white version of the phone, and the white version has a mint-colored power button. The black version of the phone has all black buttons.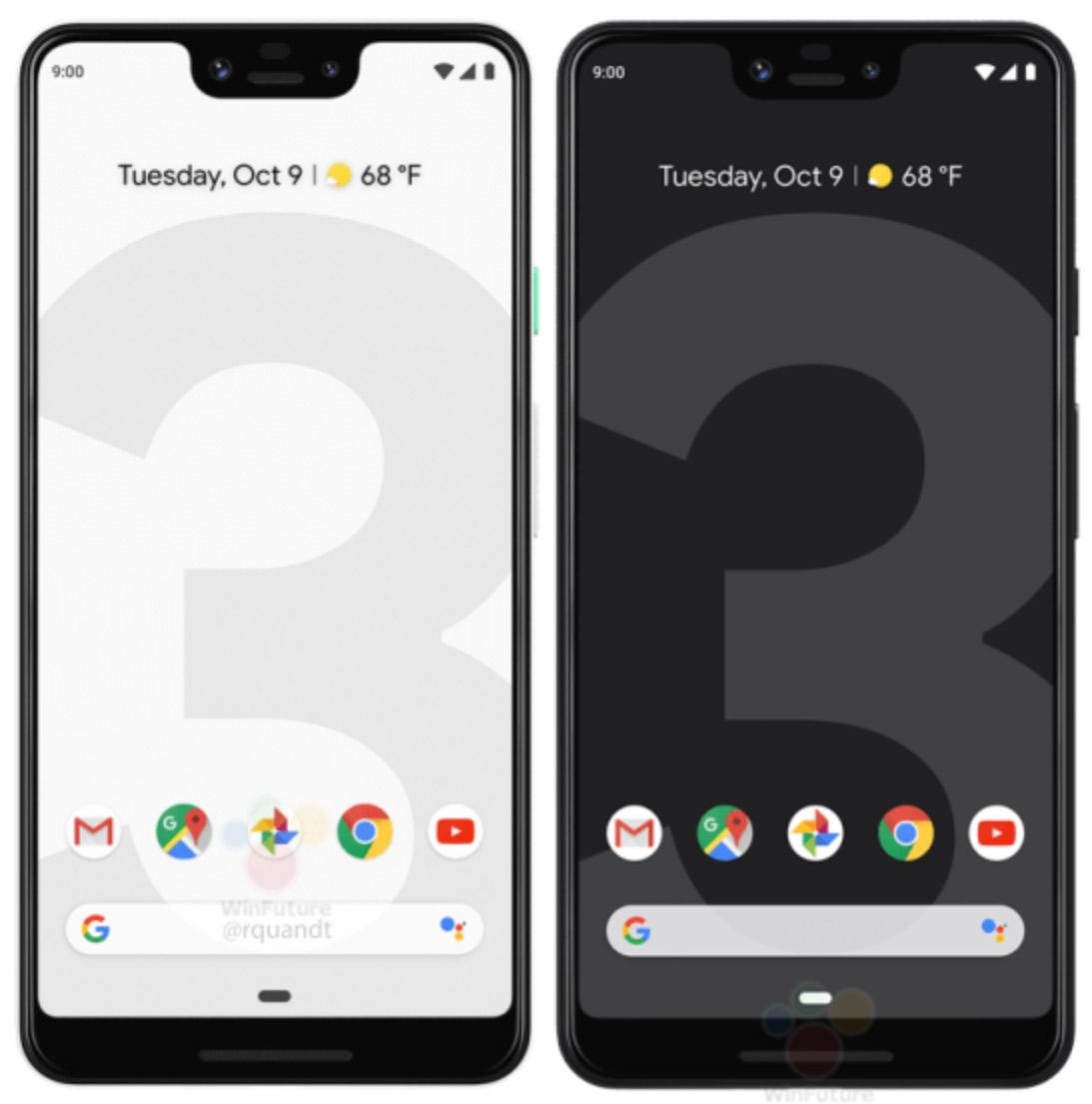 As seen in leaks from WinFuture, the backsides of both black and white versions of the phones are largely flat metal (aluminum) black or white, and the top bits (above the fingerprint scanner) are either reinforced glass or plastic, either in black or white. There's still just one camera back there 12.2MP f/1.8, on both the 3 and the 3 XL.
The sides have the squeeze-activated Active Edge, and there's still a Pixel Visual Core inside for photograph mastery. There's a Qualcomm Snapdragon 845 inside with Adreno 630 GPU (in both devices) and at least 4GB RAM. There's probably a 64GB and 128GB version of the Pixel 3 and Pixel 3 XL, and a much better set of cameras up front.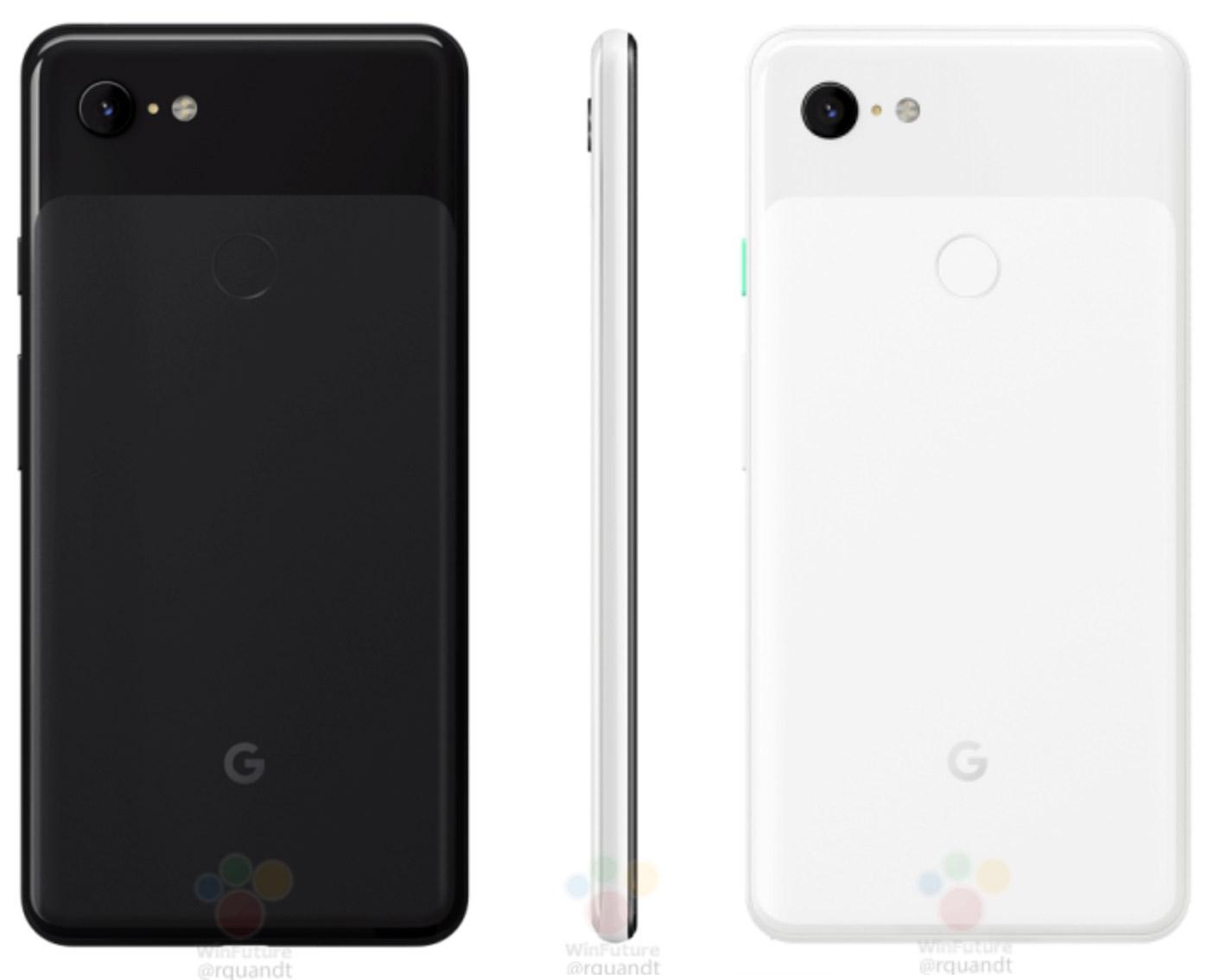 Up front instead of a single 8MP camera with f/2.4, as it was in the Pixel 2, the Pixel 3 has two cameras. SEE TOO: Pixel 3 wallpapers on Google Earth (for download) Both are 8MP with f/1.8 and auto-focus. That's the biggest deal here, beyond what we don't yet know – auto-focus up front. Because of that, we'll have "Super Selfies" which are sure to be magical.
The new devices (or at least the XL version) are supposed to have wireless charging so they can use the Pixel Stand. And they can become Amazon Echo's worst nightmare. Alexa's, too – why not?
Have a peek at the timeline below for more information, and stick around for hands-on and our eventual reviews, too. The Google Pixel 3 will be revealed on October 9th, 2018, and will likely be released for sale soon thereafter – likely around the 18th (also of October.)