Google Pixel 2 XL leaked (with new Android)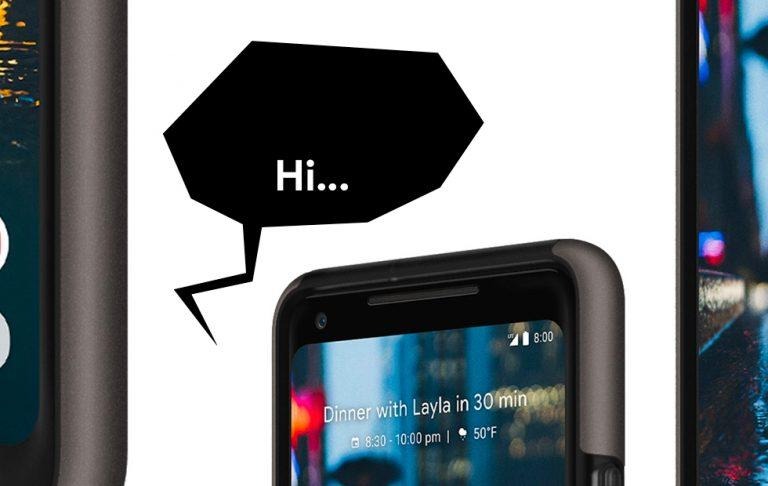 Today the Google Pixel 2 XL appeared in an image that included a bit of new software to boot. This image includes a case, part of the supply-line source that's often called upon for leaks of this nature. This leak shows the Google Pixel 2 XL, the larger of the two devices set to be revealed at the official Google event on Wednesday of this week.
The device leaked by @Evleaks includes some relatively major design changes for the smartphone's operating system. With a set of curved edges, this device looks a lot more like the LG G6 than it does the first Pixel. Such a design necessitates at least a small set of changes in the way Android looks.
As such, the version of Android shown here keeps the notifications bar at the top of the display completely transparent. The time and battery (and connectivity) indicators are still there, but no dock is shown besides what's implied. There's a new widget at the top as well, one that seems to pull from Google Calendar to pick up an appointment. This widget also shows the weather in about as tiny a spot as any widget in the history of widgets.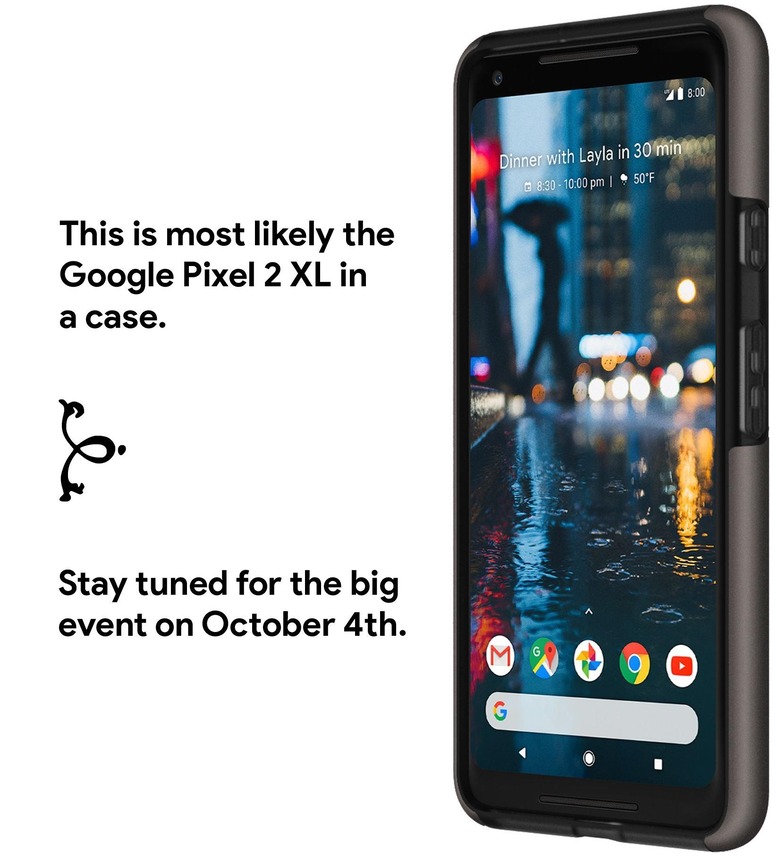 Down near the bottom is an upward-facing carrot, showing the user that they're able to pull upward with their finger to reveal the app dock. A set of round apps is shown next, followed by the Google search bar. This new Google Search bar is similar to what we saw earlier this week – without the Google Lens icon.
It's possible this means that Google Lens will either be opt-in or it'll be revealed in full later than this week's event. This event will likely show off not only the Google Pixel 2 XL, but the smaller Google Pixel 2, as well. These devices will have similar internal components, but the larger device (at least) will also have a squeeze-button edge, courtesy of the hardware design of HTC. LG is also in the mix this time around.