Google Pixel 2 might be even more expensive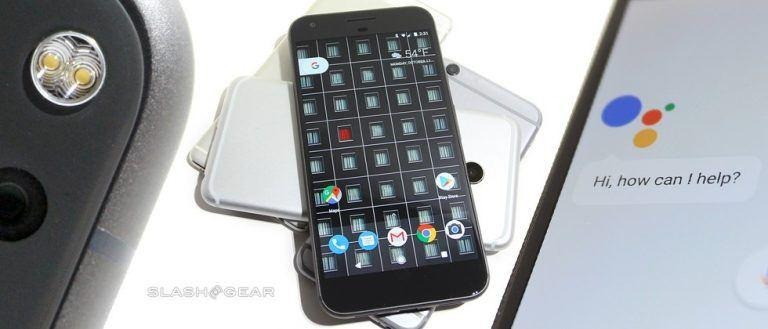 Is it too early to begin talking about the Pixel 2? Some would almost certainly say yes, but the mysterious, unnamed sources responsible for keeping the rumor mill churning say no. We're hearing a lot of new information about Google's follow up to the Pixel today – all of it is interesting but none of it is confirmed, so proceed with caution.
To start things off, unidentified sources have told 9to5Google that the Pixel 2 – should that be its name when it eventually arrives – will sport a number of hardware improvements over its predecessor. Of course, that's to be expected, but 9to5Google's sources got a little more specific beyond just stating the obvious.
They claim that Google is looking into giving the Pixel 2's camera better low-light functionality, something that was already a focus in the original Pixel. The Pixel 2's camera may also pack in some extra features, but those could come at the expense total megapixel count. Considering that the camera was such a huge focus of the original Pixel, we can certainly expect it to be a cornerstone of the Pixel 2's design, even if what these sources say turns out to be false.
NOW READ: Google Pixel XL ReviewIn regards to the chipset, Google seems to be considering its options. 9to5Google references a source who claims that Google is experimenting with both Snapdragon 830-series chips and Intel chips, so in that regard, hardware is far from being finalized. Waterproofing is also something that's being considered, but it sounds like it isn't regarded as a sure thing in the Pixel 2 just yet.
Because of these hardware improvements, we're told to expect a higher price tag for the Pixel 2. The increase would be at least $50, these sources claim, but never fear: Google is looking at making a Pixel phone for the lower end of the market as well. Dubbed the Pixel 2B, it would make hardware sacrifices in order to achieve a lower price tag, and would aimed primarily at smartphone users in emerging markets.
That's a lot of new information, but as stated above, you should almost certainly take this with a grain of salt. You should do that for all smartphone rumors you hear, but be extra wary of these particular whispers because a Pixel successor is still a long way off. Even if this information is true now, there's no guarantee that it will be when it comes time to reveal the Pixel 2.
SOURCE: 9to5Google