Google Photos shared libraries feature is rolling out now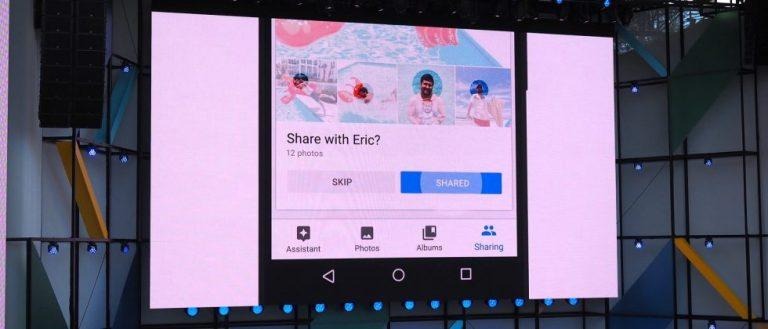 In mid-May, Google announced a new inbound feature for Google Photos called Suggested Sharing; with it, users are presented with sharing suggestions made possible via machine learning. That feature is rolling out to users this week, the company has announced, making Google Photos even easier to use; the shared libraries feature is rolling out, too. Once it arrives on your own phone, you'll be prompted to share certain photos with your friends, and the entire process will only take a single tap.
The idea behind suggested sharing is that you've probably got photos and videos that some of your friends would like to see, but that are lost in the shuffle of all the pics you snap throughout the day. To make it easier to find the best ones to share, Google's machine intelligence identifies photos and the best people to share them with, assembles them all under 'Suggestions,' and then waits for the user to review them.
Google Photos suggests to archive photos of receipts, docs
If you find the suggestions agreeable, you can easily share them all. You don't have to, of course, and you can also customize the suggestion before proceeding. Joining the suggested sharing feature is the newly announced 'Shared Libraries' feature, a more drastic feature that enables Google Photos users to share their photo library with others.
One usage example is making it easy for a person to share their photo library with their spouse or significant other, or to perhaps get quick access to your young kids' photos. Newly added photos are shared with these individuals automatically, giving the included users notifications about when new photos are added. That included user can then save the photos and search them later on.
SOURCE: Google Blog