Google Pay transit tickets makes Android a better wallet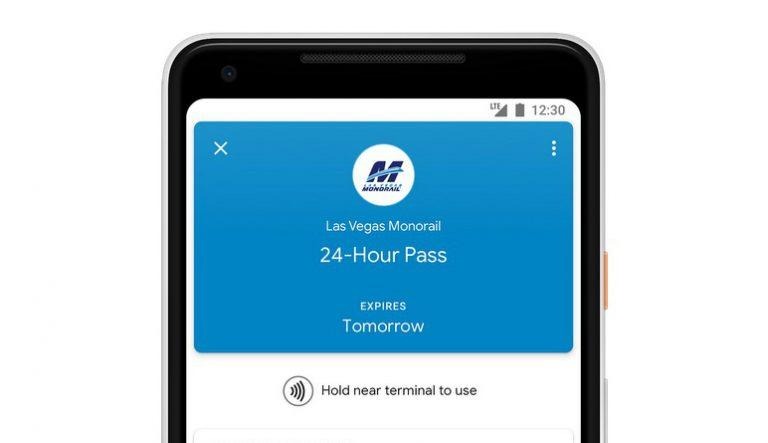 With numerous mobile payments systems out there to choose between Google Pay is making another attempt to be the most essential in your pocket by promising to absorb your transit tickets too. A new update to Google Pay is adding the ability to not only purchase tickets for travel but save them to the Google Pay wallet, and then use them completely paper-free.
It's something Apple has been offering with Apple Pay and the iPhone and Apple Watch wallet for some time, and now it's beginning to show up on Android too. It relies on Google Pay's support for NFC transactions, building on the short-range wireless chip increasingly present in many smartphones. That includes devices like the Galaxy S9 and the Google Pixel 2.
Initially, though, you'll need to be in one very specific place to actually try all this out. Google is launching transit ticket support with the Las Vegas Monorail, allowing riders to buy a ticket on the booking site, and then save it to the Google Pay app. After that, to board the train you don't need to open the app specifically, just hold the smartphone near the fare gate and let NFC do the rest.
The Google Pay app update adds support for prepaid tickets and passes, in addition to the existing credit and debit card capabilities. After you've saved a ticket there, there's also information within the app as to where the ticket is valid, and where stations are on an embedded Google Map. It also shows recent activity, like your previous rides.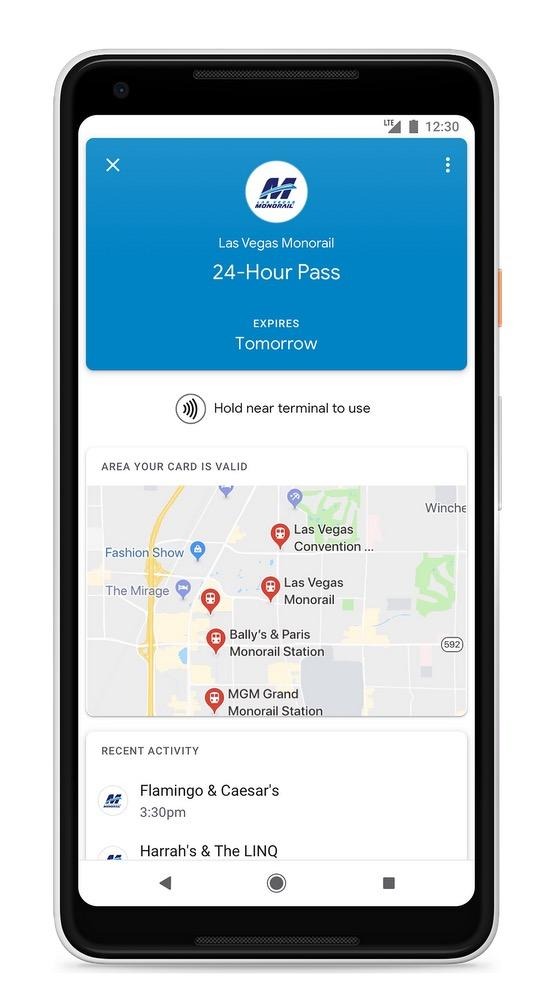 Google Pay saw the search giant consolidate its various wallet and payment options into a single place back in January. What had previously been two separate apps – Android Pay and Google Wallet – were combined into a single replacement. At the time, the company said that was to reduce confusion among users.
Unsurprisingly Google now says that it has broader ambitions than just a single train service on the Las Vegas strip. Google Pay transit support is "coming to more cities soon" the company claims, something likely to give Android users in public transportation-dependent places like New York City, San Francisco, London, and more reason to hope their travel options will be among those catered for next.