Google Nexus One teardown confirms WiFi N support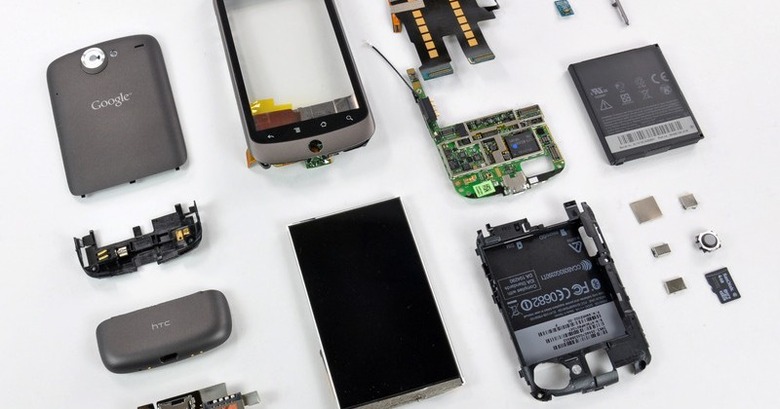 Once again, iFixit have proved they're far braver than we are by taking a screwdriver or two to their brand new Google Nexus One.  In the latest of the company's teardowns, the newest entrant to the HTC Android family hardly had the chance to enjoy its freedom before being torn asunder to its constituent boards.
Along the way there are a few discoveries, including confirmation that the WLAN chip is Broadcom's BCM4329.  That's WiFi 802.11n-capable, and in fact HTC confirmed to SlashGear earlier on today that the Nexus One not only has the hardware to connect to the faster wireless network standard but that it's not – as we saw on the HD2 – blocked from doing so.
Unfortunately some overly-forceful treatment of the Nexus One's EMI covers on the mainboard left iFixit's unit less than reliable, which just goes to remind us that these are teardowns for entertainment value primarily rather than instructions for repair.  Still, we can't imagine there are many people out there looking to take a screwdriver to their own $529 smartphone.