Google Nexus 7 hands-on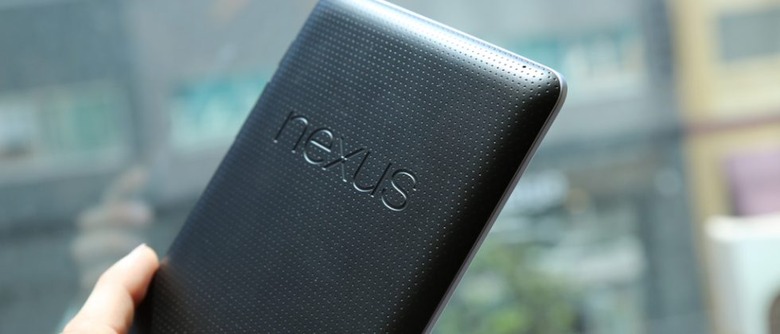 This week at Google I/0 2012 we've gotten the opportunity to take a bit of time to get some hands-on time with the brand new ASUS Nexus 7 tablet by Google. This device has been given out as a part of the free Developer Pack delivered to all attendees at the I/O 2012 conference, and it's quite the powerhouse. This device is made to be handheld, has a soft back so you've got fully comfortable experience, and the whole shebang is made to show off not only the newest bits of Google Play, but Android 4.1 Jelly Bean as well.
This device you'll see working on its own with Jelly Bean as well as with the brand new Nexus Q as well, that being a bit of streaming action for your HDTV and home audio system. This device works with an NVIDIA Tegra 3 quad-core processor with a 12 GPU cores for ultimate gaming action, and has access to the TegraZone for games. The Nexus 7 is a vanilla device, this meaning that you've got the most naked version of Android 4.1 Jelly Bean that you're going to see on the market.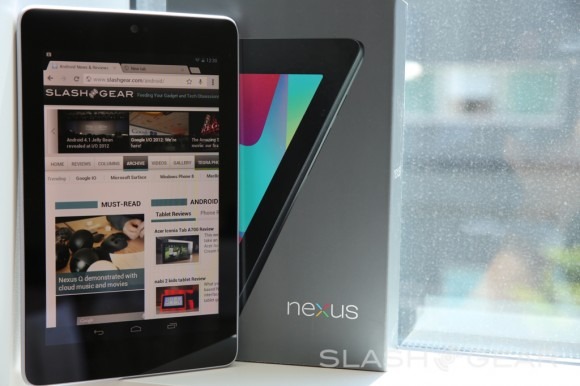 The tablet experience here takes you to a new level of home entertainment – or that's what it's mean to do from what we've heard and seen thus far. Have a peek at this Nexus Q demonstration working with the Nexus 7 from this week as well:
The display you've got on this device is a massively dense 7" 1280x800 HD display (216 ppi), it's back-lit IPS that seems here to be more than generous enough for daily use, and up top you've got a modest 1.2megapixel camera. This device weighs in at a light 340g, and feels fabulous to hold. We'll be reviewing this device in full soon – stay tuned to both our Google I/O 2012 portal and our Android portal, not to mention our brand new Nexus 7 portal just opened this week for more!