Google Nexus 10 reportedly in pipeline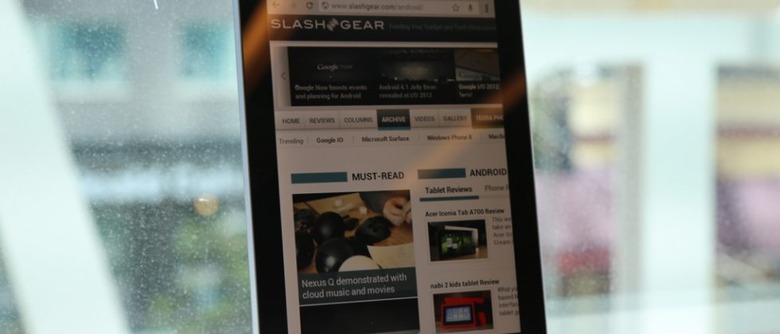 Google is reportedly planning a 10-inch version of the Nexus 7, presumably to be dubbed the Nexus 10, as the Android company readies for a huge push into the tablet segment. Announced on Wednesday at Google IO, the Nexus 7 will apparently gain a bigger brother according to DigiTimes' sources at touch panel manufacturers.
Those insiders claim that Google expects to use 10-inch touch panels from AU Optronics and Wintek for the new Nexus 10. Wintek is believed to be a supplier for the Nexus 7, too, and in fact is tipped to have already shipped 500,000 touch panels for the 7-inch Jelly Bean slate in June.
In fact, Wintek is believed to be supplying Google's Nexus 7 hardware partner ASUS with over one million touch panel units during May through July, indicating the scale of Google's tablet plans. Wintek isn't the only supplier of the component, either, with TPK Holding said to also be contributing an unspecified number of touch panels itself.
Exactly when the Nexus 10 could launch is unclear, though as Google seems keen to use its new tablet line-up to motivate developers into creating Android apps suited to larger displays - even if it has to sell them hardware with no margin – then we'd expect the bigger model sooner rather than later. More on the Nexus 7 in our full review.