Google's Project Loon has celebrated its first birthday by delivering internet access to a remote Brazilian school, floating a balloon-borne LTE connection as it demonstrates the system has wings rather than being full of hot air. Announced last year, Project Loon aims to use a network of high-altitude balloons circling the globe to fill in empty gaps in internet service, a scheme which although derided as ridiculous at first, is now looking increasingly practical.
The Loon team took its mobile connectivity to Brazil – specifically the outskirts of Campo Maior – to mark its first anniversary, where internet access is non-existent and cellphone calls can only be made in a couple of areas.
Focusing on Linoca Gayoso, a local school, the Google balloon wranglers made the first tests of LTE 4G connectivity, which could in future mean providing internet and even VoLTE services directly to smartphones and tablets. Currently, Project Loon uses fixed base-stations which connect with balloons while they're overhead.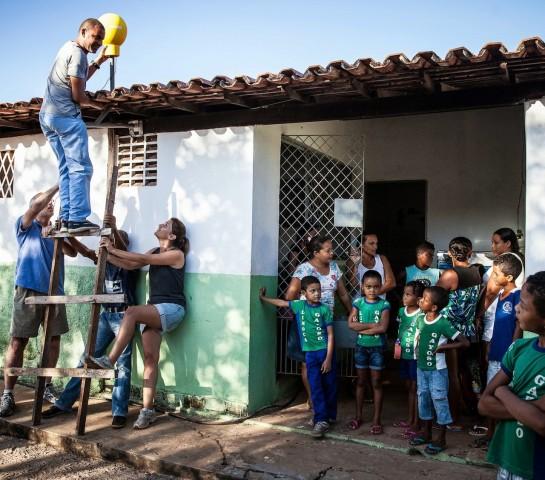 It was also an opportunity to build up more experience at flying in different conditions, such as the widely fluctuating temperature profiles encountered near the equator. The so-called smart balloons build peer-to-peer connections, and coast through the stratosphere as a dynamically-changing mesh network.
Back in April, a Loon balloon circumnavigated the globe in just 22 days, using an experimental solar array to power its various systems.
While it's still too early for any sort of commercial launch, Google's ambitions may not be limited to balloons. Earlier this year, the search giant acquired Titan Aerospace, a drone manufacturer, one of the potential use-cases of which is establishing temporary patches of internet coverage.
SOURCE Google