Google Maps narrows Waze gap with broader incident reporting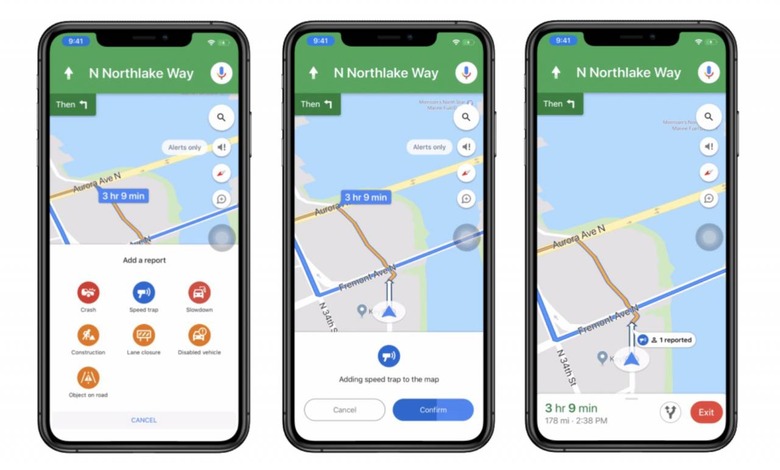 Google Maps keeps borrowing features from Waze, and latest to be bundling into the navigation software is an easy way to report road hazards and other events directly from the iPhone app. The new feature allows Google Maps users on iOS to report crashes they pass, along with speed traps and traffic slowdowns, straight from their phone.
That's something Android app users have been able to do for some time, with Google testing the feature toward the end of last year, and then rolling it out more broadly earlier this year. To add an incident, there's a new comment button added just underneath the compass button in the upper right.
Tapping that brings up a menu of different options for things to report, including crashes, construction, slowdowns, speed traps, and more. A single tap and it's added to the map, where it will show up for other users along with a count of how many people have recorded it.
The feature arrives with four new types of incident that will be supported for reporting within Google Maps, both on iOS and Android. Drivers will now be able to log construction, lane closures, disabled vehicles, and objects on the road such as debris or fallen loads. Again, the idea is to make reporting such incidents as quick and minimally distracting as possible, so the UI is simple with large buttons and dialogs that automatically confirm if left unpressed.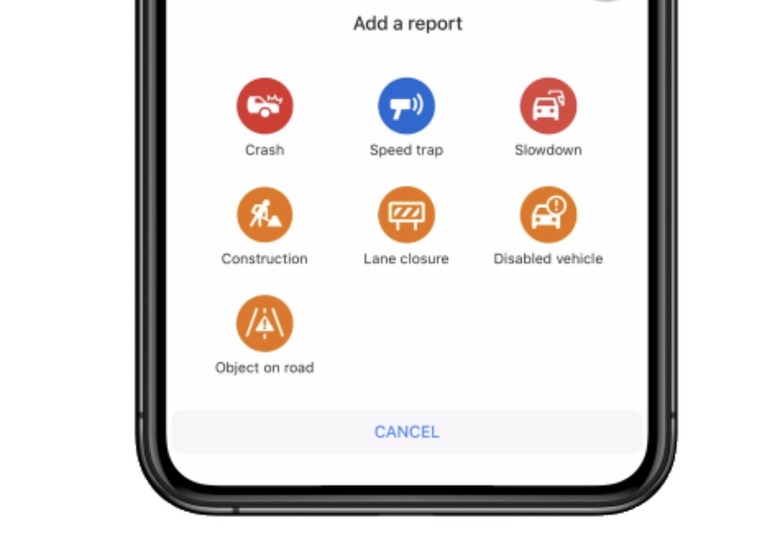 Since buying Waze, Google has been gradually bringing features and data over from the popular crowdsourced navigation app to its more mainstream Google Maps app. While Waze continues to be offered as a standalone option for iOS and Android – and is now available through both Apple CarPlay and Android Auto – its congestion data is surfaced through Google Maps, too. What the latter doesn't do, however, is make a game out of reporting: in Waze, drivers are given points for however many incidents they file.
It's not the only recent feature addition to Google Maps, mind. Earlier this month, for example, Google added voice guidance for blind and visually-impaired users using walking navigation, flagging potentially risky intersections and other possible hazards. October also brought Incognito Mode for Google Maps, allowing for navigation which isn't logged in a Google account.
Google says that the new iPhone incident reporting tools, along with the new types of incident that can be reported both on iOS and Android, will be rolling out to users over the coming days.