Google rolls out Incognito Mode for Maps, password checkup tool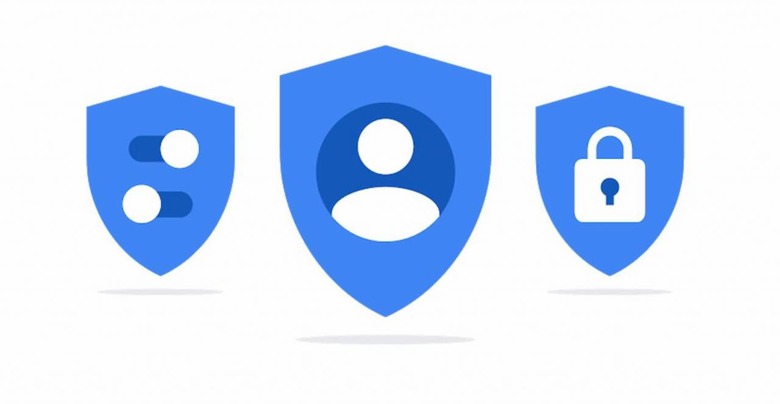 Google today began rolling out a host of new features for various apps centered around security and privacy. One of the biggest launches is undoubtedly that of Incognito Mode in Google Maps. Incognito Mode for Google Maps was first revealed back in May, so users have been waiting on this particular feature for several months at this point.
Of course, we had some indication that Incognito Mode was about to land, as users in the Google Maps preview test group reported that it was live for them a couple of weeks ago. In any case, Incognito Mode in Google Maps works more or less the same as it does in other Google Products: when you turn it on (which can be done in the menu that appears when you tap your profile photo), your Maps activity won't be saved to your Google account.
That also means you won't get personalized results like restaurant recommendations, but on the other side of that coin, the stuff you search for in Incognito Mode won't be used to influence your preferences in the future either. Google says that Incognito Mode is rolling out to Android this month, while iOS users will get the feature "soon."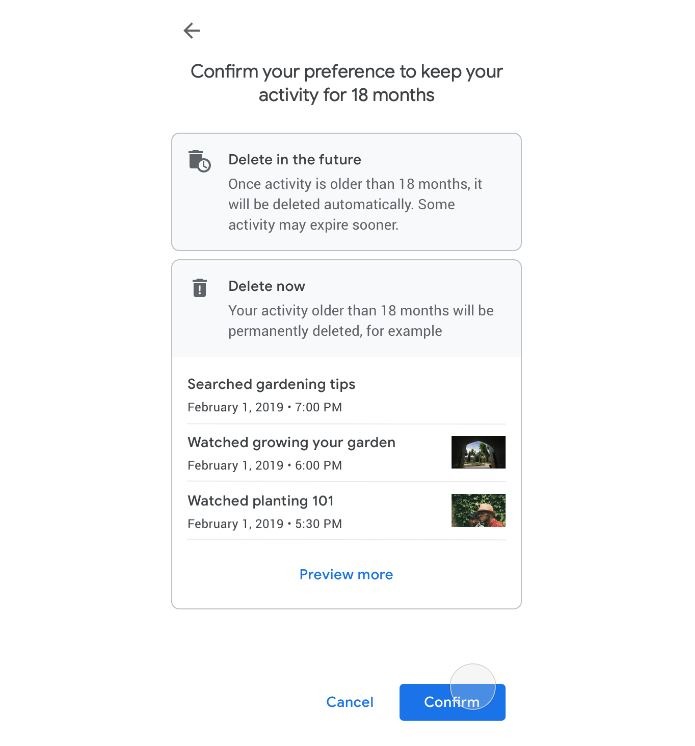 Next up we've got an expansion of Google's auto-deleting history, which is making its way to YouTube. This feature works just like the name suggests it does, as it allows users to determine when their YouTube history is automatically deleted from Google's servers. Users can set the time period to 3 months or 18 months, though they also have the option of keeping YouTube activity until it's deleted manually.
Google is also adding new security and privacy tools to Google Assistant. First, users will be able to ask things like "Hey Google, how do you keep my data safe?" to receive information about how Google secures the data it collects.
You'll also be able to give the Assistant commands such as "Hey Google, delete the last thing I said to you," or "Hey Google, delete everything I said to you last week." When you attempt to delete more than a week's worth of voice data, you'll be directed to a Google Account settings page to finish the deletion. This feature will be available in English next week and "all other languages," next month.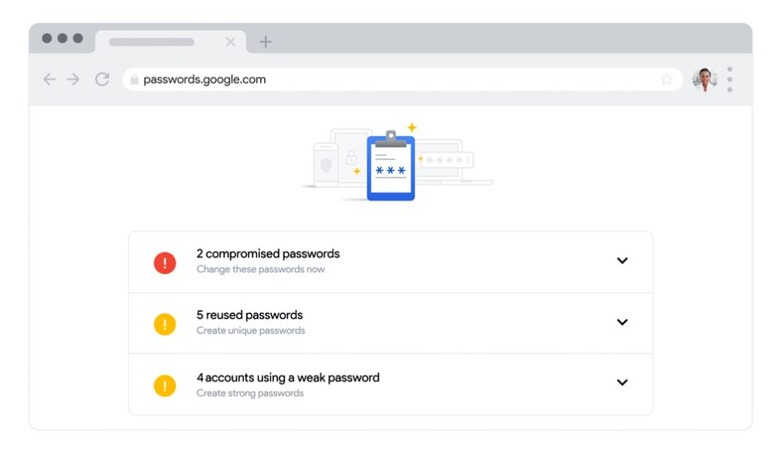 Finally, Google is looking to beef up password security for its users. In a separate blog post, Google discusses its new Password Checkup tool that's on the way to Chrome's password manager. Password Checkup will give you a rundown of the relative security of your stored passwords – if, for instance, one of those passwords was compromised in a third-party breach, it'll let you know. It'll also let you know which passwords are being used across multiple logins and which could use with a bit of strengthening.
For the moment, this feature is only available through Chrome's Password Manager (or through the Google-made Chrome extension of the same name), but Google says that it will be built into Chrome proper later this year so users can get real-time feedback on the strength and security of their passwords.