Google Maps for iOS gets multi-stop road trip capability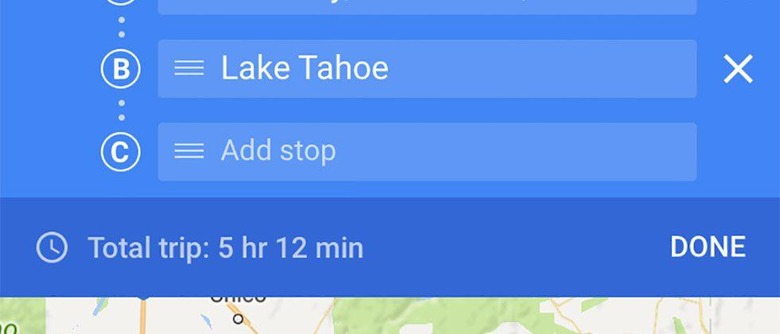 iOS users with Google Maps on their devices haven't been able to use something that Android users of Google Maps have taken for granted for a while in the form of the ability to setup navigation for road trips that have more than one stop. iOS users can now make those multi stop road trips using the iOS Google Maps apps so you can route yourself to stores, restaurants, or other points of interest on your way to your final destination.
iOS users can start their navigation from the start point and enter the address for their final destination and then once the route is generated, tap the corner menu and tap Add Stop. Once the stop is added, you can touch it and drag it to the position on the list you want to update where exactly it falls on your trip. Once all your stops are added, clicking done generates your new maps with routing from waypoint to waypoint.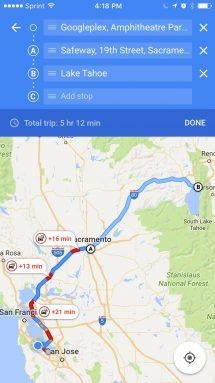 This would be the perfect way to route yourself to locations you want to see on your road trip this summer. The route will also tell you the total driving time for all your stops. Some users are complaining that the multi stop feature hasn't shown up yet for them. It's unclear what the rollout schedule is for the feature.
You do need to have the latest version of the app for the feature to show up. Google has been busy updating maps with some cool new features lately. About a week ago, Google added WiFi only mode to save your data and a feature that will show you when busses and trains are delayed on public transportation routes. Only a few days before the WiFi only feature was added, an editing feature for Google Maps was added.
SOURCE: Google