Google Maps for iOS 6 on ice until Apple invitation says Schmidt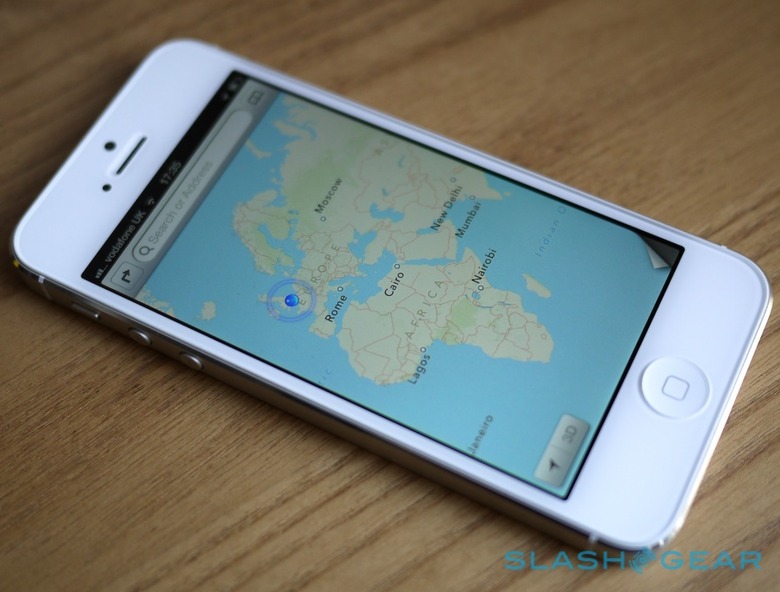 Google is yet to prepare a version of Google Maps for iOS 6, with chairman Eric Schmidt saying it was up to Apple whether the iPhone 5 and other devices would get a new version of the mapping app. Speaking in Japan, Schmidt said that Google would "welcome" Apple's cooperation but said that "we have not done anything yet" to prepare a new version, Bloomberg reports. Google Maps' disappearance from iOS, replaced by Apple's homegrown alternative, was fueled by the Cupertino company's desire to further distance itself from reliance on Google services, insiders claims, rather than out of any specific issues with the app itself.
"We think it would have been better if they had kept ours. But what do I know?" Schmidt said at the Japanese launch of the Nexus 7, Reuters reports. "I'm not doing any predictions. We want them to be our partner. We welcome that. I'm not going to speculate at all what they're going to do. They can answer that question as they see fit."
As Schmidt pointed out, any version of Google Maps for iOS the search company might release would have to be distributed through the App Store, and thus be approved by Apple for inclusion. There are already multiple third-party options for mapping and navigation, and indeed Apple is relying on some of those for delivering mass transit directions which are not currently provided in the first-gen Maps release.
Schmidt did not say whether Google would begin development of a new Google Maps for iOS app speculatively, or if it would wait until it had confirmation that Apple would welcome the addition of such software to the App Store. As it is, iOS 6 users who still want Google Maps must now use the browser-based version, though there are hacks-in-progress which are attempting to run the old app in the new OS version.
Meanwhile, Apple itself has defended Maps, arguing that it is "just getting started" and that improvements are being quietly rolled out server-side daily. The company is believed to be aggressively recruiting former Google Maps staff in an attempt to accelerate its version.