Google Maps for iOS 2.0 arrives with new iPad UI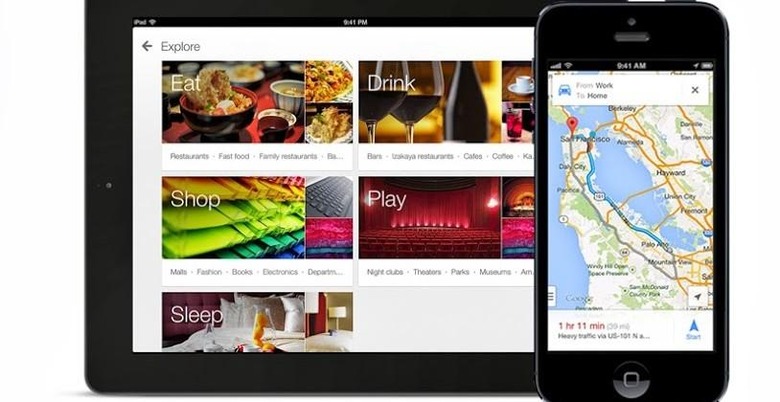 The new Google Maps for iOS has been launched, including a dedicated iPad version and support for the live traffic reports and new search features that Android users have been enjoying since last week. The updated v2.0 software, a free download from the App Store, means an end to running Google Maps for iPhone in 2x mode on the iPad, with a new UI to make the most of the larger display of the iPad and iPad mini.
That includes spreading the new Explore interface across the display, and giving more room to results cards so that you can compare more at any one time. There are Explore categories for eating, drinking, shopping, entertainment, and places to stay.
Meanwhile, there's also a new navigation system, which now includes live incident reports on your route. That includes data on road closures, ongoing construction, and accidents, and you can now tap on the section of road causing delays to see details of the problem.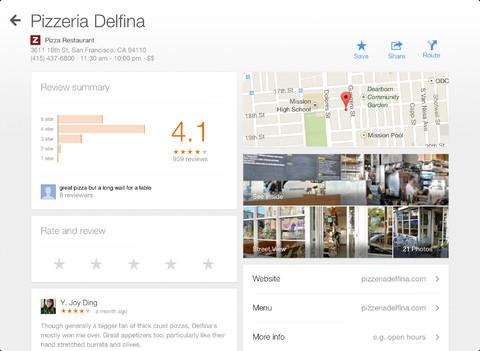 Voice-guided turn-by-turn navigation is supported, as is scheduling information for various public transportation options. Those preferring to go by bike also get voice-guided navigation for "more than 330,000 miles of trails, paths, and bike lanes around the world."
Zagat reviews and a 5-star rating system for locations are included, and just as in the Android app, Google can now pin brand offers directly to the map itself, so that users can see what's available nearby.
Although Google isn't mentioning it directly, we tried the "OK Maps" offline caching Easter Egg that was initially included on the Android version – zoom to the area you want to access offline, then type "OK Maps" into the search box – and it still works. No telling whether Google will include a more easily-accessed option, as it did after Android users complained vocally.