Google Maps offline mapping gets dedicated button after outcry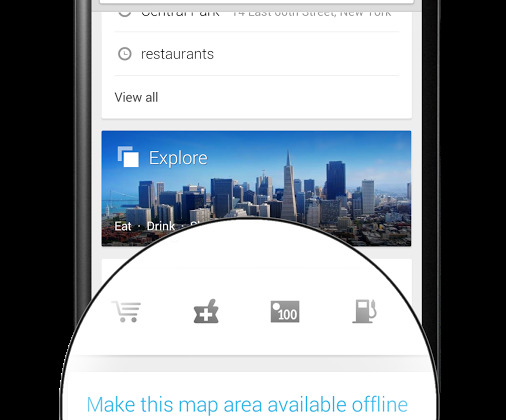 Google has hurriedly updated Google Maps for Android after vocal user complaints about how offline mapping support was buried in the newest version, as well as giving confused Latitude users help on figuring out where the location-sharing service has gone. The new Google Maps, v7 for Android, arrived yesterday complete with more in-depth traffic information and a dedicated tablet UI. However, Google also changed how offline mapping was handled, with a new and cryptic way to activate it. Now, in response to a day's feedback, Google has changed it again.
Originally, Google Maps could cache a section of the map through an option in the settings, meaning that users could still look through that portion even if they lacked a data connection. Google Maps v7 for Android still supported that functionality, but it was newly triggered by typing "OK Maps" into the search bar.
"We know some of you are missing an easy way to access maps offline" Google said today of the changes. "That's why our engineering team has been working around the clock to add a "Make this map area available offline" card below the search box for easier access."
As in the image above, the new method puts an easily accessed option for caching mapping data underneath the search box. It's still possible to cache using the "OK Maps" command as well, however.
Meanwhile, Latitude – which will be axed on August 9, Google has said – is getting some extra clarity, with a new "Where's Latitude?" link added to the app. That will lead to a help page, and guide users to alternative services, such as the check-in support in the Google+ app.
Google says the new additions will begin rolling out today, so you might not see the new offline mapping button immediately.