Google made the right tablet decision - now it needs to stick to it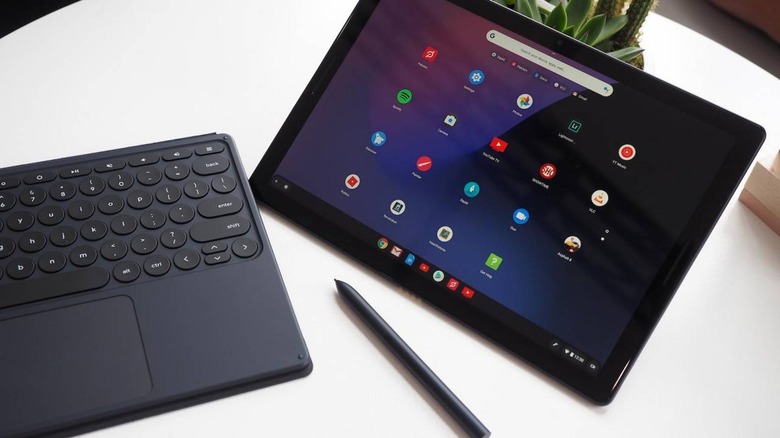 Google is giving up on tablet development, focusing on Pixel smartphones, Chrome OS devices, and throwing its weight behind its hardware partners in the run-up to Android Q's release. Unusually, for a tech firm, the search giant opted not to allow its products to wither away in silence. Instead, Google confirmed head-on that it was changing course.
"Google's HARDWARE team will be solely focused on building laptops moving forward," Rick Osterloh, SVP of Devices and Services, announced on Twitter, "but make no mistake, Android & Chrome OS teams are 100% committed for the long-run on working with our partners on tablets for all segments of the market (consumer, enterprise, edu)." Osterloh went on to insist that Pixel Slate owners can expect full support "for the long-term," however.
It was an unexpected splash of transparency, though not Google's first surprise in that vein this month. After all, suddenly confirming the Pixel 4 months out from its official launch is hardly from the usual tech firm playbook. While analysts might question the judgement, though, for consumers the honesty is refreshing.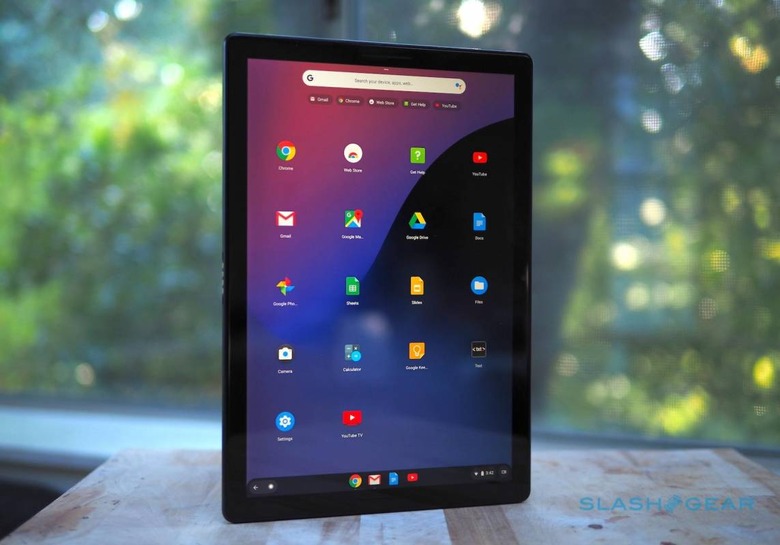 It's an acknowledgment that, though not inconsiderable in sales numbers, the tablet segment is still tough to pin down. Google certainly has some history here, and a mixed track record in solving the challenges tablets present. If I'm honest, I think it's making the right decision – I just hope it will stick to it.
I didn't dislike the Pixel Slate, but I did think – along with what seemed like most people who reviewed it – that it was most convincing when it had a keyboard attached. As the Pixelbook before it had demonstrated, Chrome OS is increasingly finger-friendly, and works well with a touchscreen. At the same time, the convertible laptop also illustrated just how useful – and, at times, necessary – it is to have a keyboard on hand.
Google isn't alone there. Apple has spent considerable development and advertising dollars trying to convince us that the iPad Pro is a legitimate laptop replacement, undoubtedly with more success than the Pixel Slate had at a similar challenge. Look at those notebook alternative setups, however, and you'll typically see the iPad Pro paired with a physical keyboard at the very least.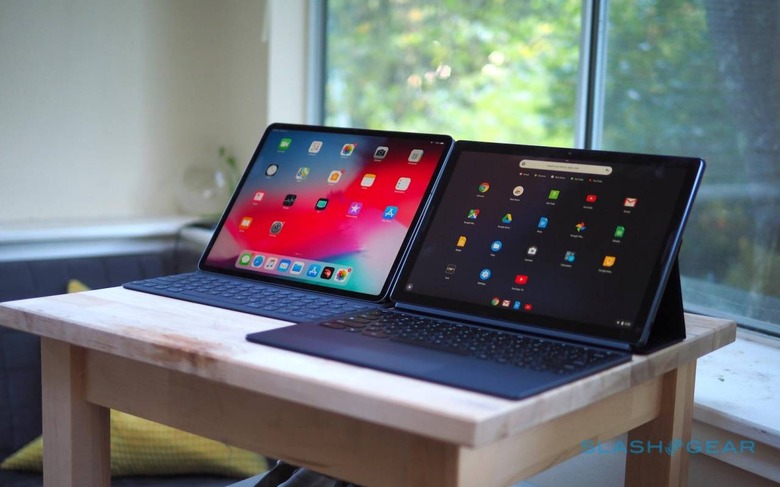 The tablet as a standalone, touch-only device has always struggled to break out from a few core competencies. Video consumption, casual browsing, reading, and perhaps playing games: all the tasks you can do without more traditional input and control options for. Whenever you try to make them more serious, though, or attempt to oust a laptop from peoples' bags and replace them with a slate, the reality of touch alone on a large display becomes clear.
In fact, you really need to go back to the Nexus 7 to find the Android tablet which made the most sense. Affordable, compact, and with a screen size not too dissimilar to the smartphones of today, it was cheap enough to be a low-risk purchase. It also didn't look ridiculous running apps built with phones in mind, something you couldn't say about the Nexus 10 or indeed the Motorola Xoom.
A paucity of Android tablet apps has long been blamed for Google's continued struggles in the category. Certainly, had the company invested – both financially and in terms of visible commitment – to tablets in the same way that Apple did for iPad, the impact on third-party developers may have been very different. Even were that the case, though, the trends just aren't working in tablets' favor.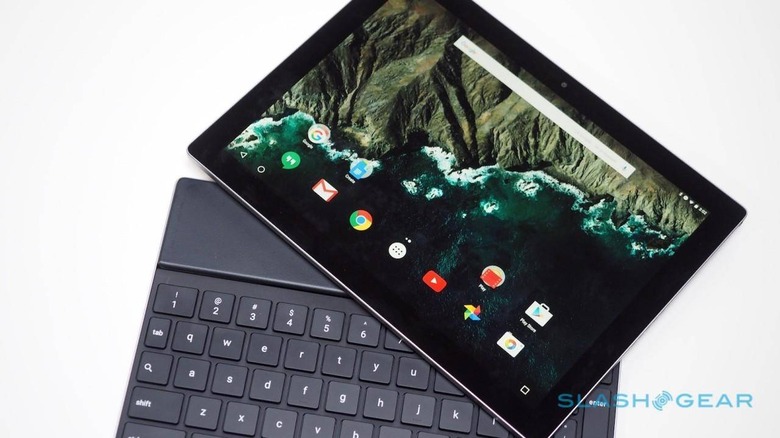 Sales are simply not what they were, and the prognosis for the segment is hardly positive. Between 2019 and 2023, for example, market research firm IDC predicts shipments will decline to just shy of 137 million units overall.
As has already been the case, what success there will be is in niche sub-categories. "Despite the expected declines," IDC's Lauren Guenveur says, "there remains bright spots in the market as we anticipate growth in commercial segments of the market, slow but steady growth of detachables, and a wider portfolio of Chrome OS tablets coming to market."
It's hard to argue, then, that Google shouldn't be putting its efforts into a second-generation Pixelbook. One with a larger display but slimmer bezels, and perhaps an integrated LTE option.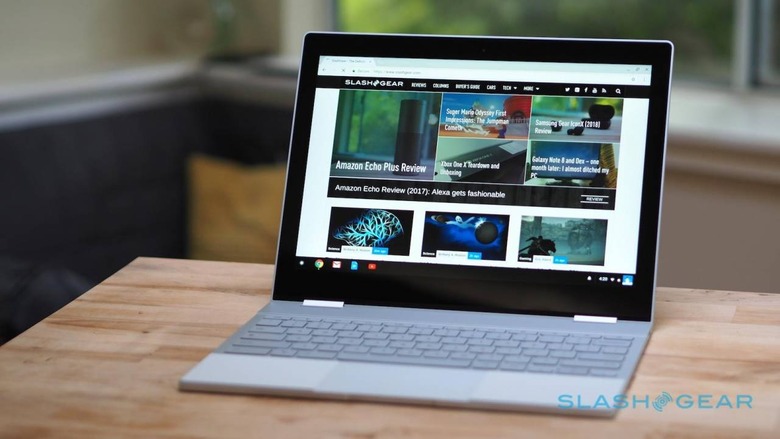 Google's temptation, I suspect, will be to second-guess its decision and reverse course later on. It's tough to watch a segment in which you used to compete, see other companies apparently having success there, and not succumb to the urge to wade back in. Couple that with clever hardware and software engineers, and a company ethos that has reinvention at its core (yes, I'm looking at you, Google portfolio of multiple messaging apps), and you can see why having the courage of your convictions could be tough to maintain.
I hope it does, though. Chrome OS has matured into an astonishingly capable alternative to Windows and macOS, and yet one which already maintains close ties with Android apps. Google's wildcard has always been the roster of third-party manufacturers making their own hardware using its software. It can afford to focus on halo Chrome OS devices, and allow what little tablet market remains to be the preserve of those partners.
Google does have something of a reputation for dropping the axe on its projects when it decides they've run their course. That can be frustrating when it's an app or service you're a fan of. All the same, it's hard not to appreciate this attempt to rip off the Band-Aid in one quick jolt, rather than ease it off more painfully.