Google kills tablet development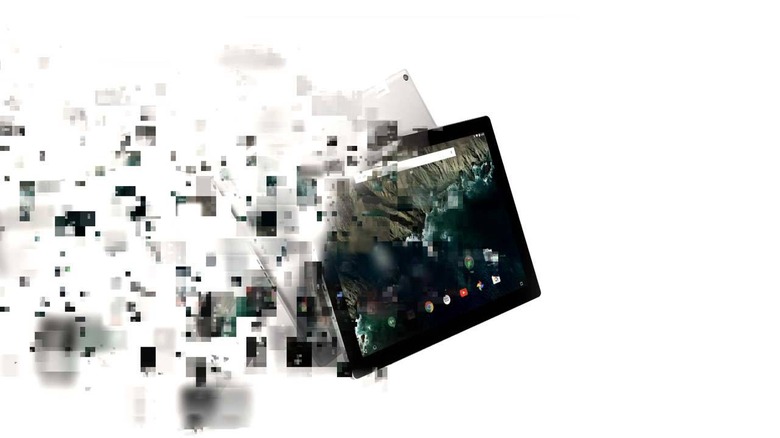 A report and confirmation from Google SVP of Devices and Services Rick Osterloh today say Google is axing tablets. This means that for the foreseeable future, Google won't be designing and/or ordering manufacturing for tablet devices for Chrome OS or Android. According to Osterloh, "Google's HARDWARE team will be solely focused on building laptops moving forward."
At the time this article is set to go public, Osterloh did not clarify whether he included Pixel Phones in his statement about hardware – but chances are he was only thinking about devices that were included with both Chrome OS and Android. Google's developed tablets and tablet-like devices for both Android and Chrome OS.
UPDATE: Google has notified us that yes, in fact, this news "has nothing to do with Pixel phones" and so Pixel phones will continue to be developed as normal.
Osterloh also added, "but make no mistake, Android & Chrome OS teams are 100% committed for the long-run on working with our partners on tablets for all segments of the market (consumer, enterprise, edu)." That'll certainly need some thought, if you're a 3rd-party hardware maker – should I still try to make a tablet with Chrome OS if Google's decided it's not in their interest to continue with the hardware themselves?
In a follow-up comment, Osterloh noted that they'll continue to support Pixel Slate "for the long-term" – so no worries there. Osterloh originally commented in response to an article from earlier in the day, which suggested that Google is "giving up on competing with Apple's iPad as it stops making its own tablets and cancels 2 unreleased devices."
That article had a comment from a Google spokesperson who suggested that Google would "be focusing on Chrome OS laptops," while they "work with our ecosystem of partners on laptops and tablets." It's not unlikely that this latest news is closely related to the behind-the-scenes leak that Pixelbook and Pixel Slate Google team employees were reduced and/or eliminated in March. Pour one out for our lost and forgotten slates, and say a prayer for the Pixels of the future!