Google Keep prematurely previewed: Look out, Evernote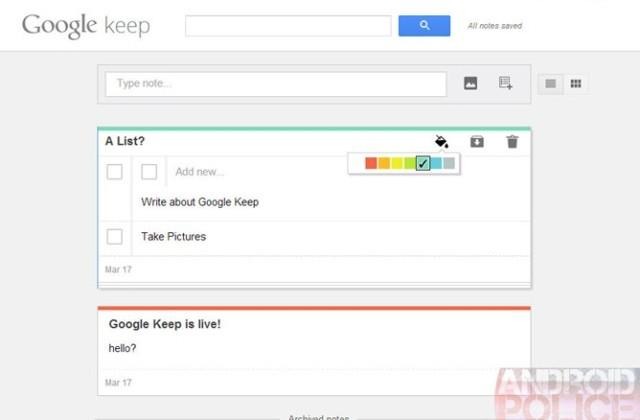 Signs that Google is looking to take on Evernote and other digital notebook services have been spotted, with Google Keep briefly spotted in the wild before the plug was swiftly pulled. The service, which was temporarily available at http://drive.google.com/keep/ on Sunday, an apparently unintended preview spotted by Android Police, seemingly picks off where Google Notebook left off, with support for notes, to-do lists, photo clipping, and more.
Google Notebook was axed several years back, however, in one of the company's regular culls. The company shifted all existing notes saved using the service – which made clipping web content for later review more straightforward – into Google Docs.
According to the early preview, Keep will have both web and mobile views for browsing and searching through notes, and creating new notes and lists. There'll also apparently be an Android app, of which there's no mention in the Google Play store at time of writing.
Still, we hope there's more work to be done before Keep is considered fully ready for primetime, as right now the service is pretty bare-bones. There's basic color-coding of notes and lists, and support for archiving and search, but Google's offering pales in comparison to what more established services like Evernote and Microsoft's OneNote deliver.
That may be offset by Google's ubiquity, of course. Just as the search giant is pushing Google+ membership with every new Gmail account set up, it could well do the same for Google Keep, as well as bake it into the Chrome browser and Chrome OS devices as a way to store webpages and other content for offline reading.
[via TechCrunch]