Google Is Building A Virtual Reality Chrome Browser For Android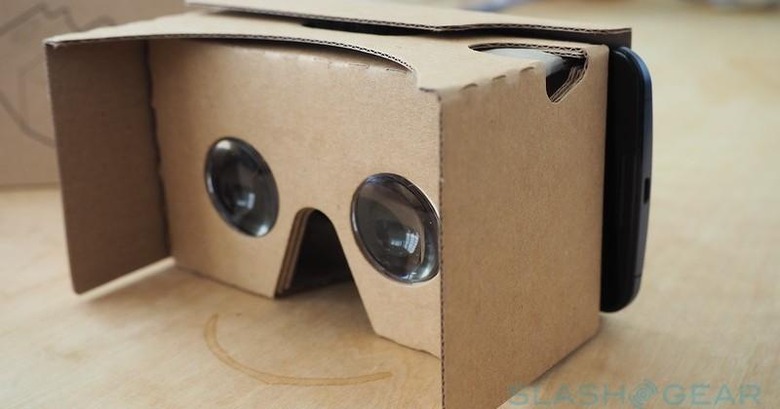 Virtual reality may be the future of entertainment – depending on who you ask – but the vast majority of content on the internet isn't set up to be consumed in VR headsets. That's something Google is working to change, testing a new "VR Shell" setting in the latest version of its Chrome Dev on Android that pipes the regular internet into a virtual reality viewer such as Cardboard or Daydream.
With it, Google's François Beaufort says, users will be able "to browse the web while using Cardboard or Daydream-ready viewers" without having to take them off and extract their Android smartphones first.
Over in the latest Chrome Beta, meanwhile, there's now a WebVR setting.
If you've not been keeping up with your virtual reality standards, WebVR is basically a JavaScript API that allows developers to create websites compatible with VR viewers. Right now, it's available in an early form on the Samsung Gear VR, but support in Chrome would probably be its biggest deployment to-date.
Although there's some degree of WebVR support in current browsers, it's a far cry from what Chrome could do with the native API. That includes being able to move between VR experiences on the web without falling back into a flat, 2D mode.
VR and 360-degree content has been gradually proliferating online, with Facebook adding support for 360-degree photos and video among other platforms. However, for the moment they're all relatively discrete experiences: little silos of VR-friendly media, with the regular web in-between.
The promise of the Chrome updates is that you'd no longer be required to take off your headset just to navigate between those silos, since WebVR would do a better job of delivering everything to a 3D viewer.
It's still early days, mind, and the big movement probably won't happen until Daydream gains traction later in the year.
Launched at Google I/O 2016, Daydream is a full platform for virtual reality based on Android devices, with a reference design for third-parties that outlines VR viewers and controllers. Developers can already get to grips with how that works, but it's not until Daydream-compliant hardware ends up on shelves that we'll see Google's full play in the VR space.
VIA Road to VR
SOURCE François Beaufort