Google IO swag: Free Nexus 7, Nexus Q and Galaxy Nexus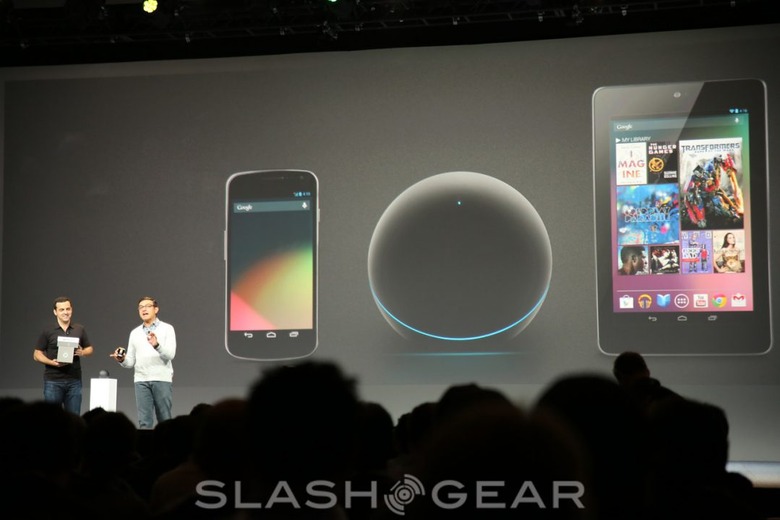 Google IO has become known for its swag potential, and 2012 is no exception. Google has promised all 6,000 attendees an "Android Developer's Pack", made up of the three key products from today's opening keynote. In the pack, a Galaxy Nexus, Nexus 7 tablet, and a Nexus Q media computer.
That's a total of $847 worth of technology for each developer in attendance, and considering they only paid $800 for an IO ticket it seems a pretty excellent deal. Unfortunately there's no Project Glass in that gift bundle, though Google will be offering developers in-attendance the opportunity to preorder the Explorer Edition for $1,500.
When developers turn on their Galaxy Nexus and Nexus 7 tablet, meanwhile, they'll get an update to Jelly Bean pushed to them within a few minutes. The Jelly Bean SDK is available today for all developers, meanwhile.
If you're not at Google IO, and you want a new toy, the HSPA+ Galaxy Nexus is now discounted to $349. Meanwhile, the Nexus 7 is up for preorder for $199, while the Nexus Q is up for preorder from $299.
Unboxing Nexus 7 and Nexus Q