Android 4.1 Jelly Bean available in July, SDK today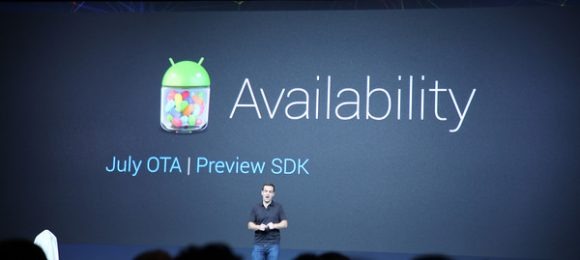 Google has been detailing its next-gen Android 4.1 Jelly Bean platform at the I/O keynote today. But when can we expect this latest update to arrive? The company has announced that Jelly Bean will be arriving on the Nexus S, Galaxy Nexus, and Motorola XOOM in mid-July with the SDK available to developers starting today.
Android 4.1 Jelly Bean is expected to bring a smoother, faster, and more delightful user experience through Project Butter, which involves implementing VSync, triple buffering, and touch responsiveness.
Jelly Bean will also bring new NFC and notifications features as well as an app called Google Now that helps plan your event and activities. Whether its setting an appointment, planning your flight, bus route, or checking sports scores, Google Now will automatically give you the information you need.
For more details on Android 4.1 Jelly Bean, be sure to check out our posts for Google I/O 2012 and look out for our event wrap-up.