Google Home Hub hands-on: Big AI in a small smart display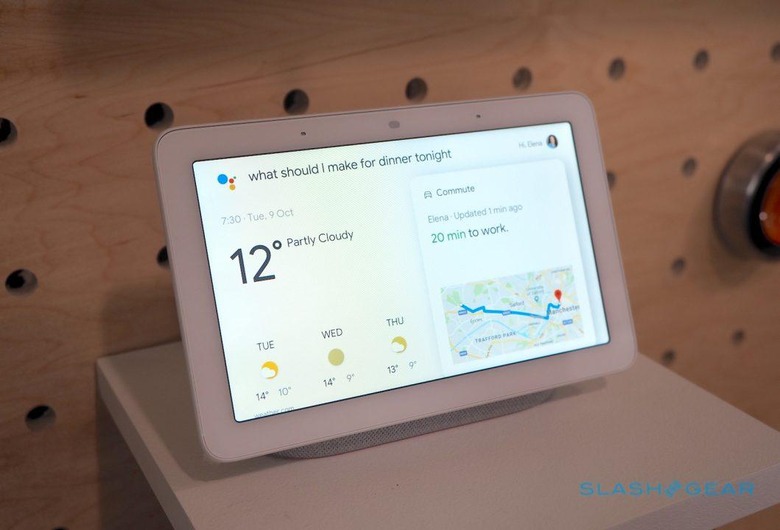 I honestly thought the Google Home Hub was going to be bigger. Like, much bigger. Significantly bigger. With Amazon's second-generation Echo Show cranking the touchscreen up to 10-inches, and Facebook's Portal+ even bigger at 15-inches, Google's smart display is oddly compact.
Then again, maybe small also means perfectly formed. The 7-inch screen may only offer half the real-estate that, say, a new Echo Show provides, but it's pleasingly high-resolution and crisp. It also makes for a more discreet device, something the rounded corners, fabric covers, and pastel finishes only underscore.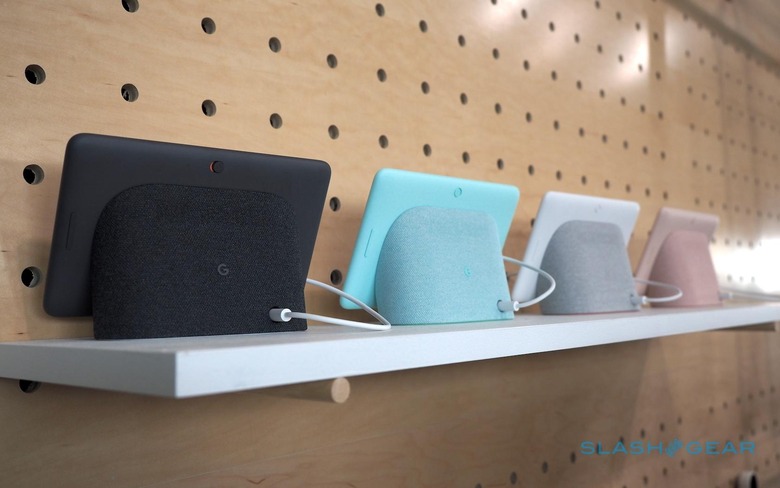 It'll work neatly on a nightstand as a result, or next to you on a kitchen counter. If you were hoping to check out weather forecasts, headlines, and more from across the room, though, you may be disappointed. Lenovo's 10-inch Smart Display is much more suited to that.
What I think will turn the most heads is Google's decision to leave out a camera. It sees Google take a purposefully privacy-minded approach to smart displays, intentionally ignoring some of its key video calling products like Google Duo in the name of reassuring the paranoid who might not be comfortable with a connected camera in their home. Considering the furore that instantly surrounded Facebook's Portal earlier this week, that's probably a wise decision on Google's part.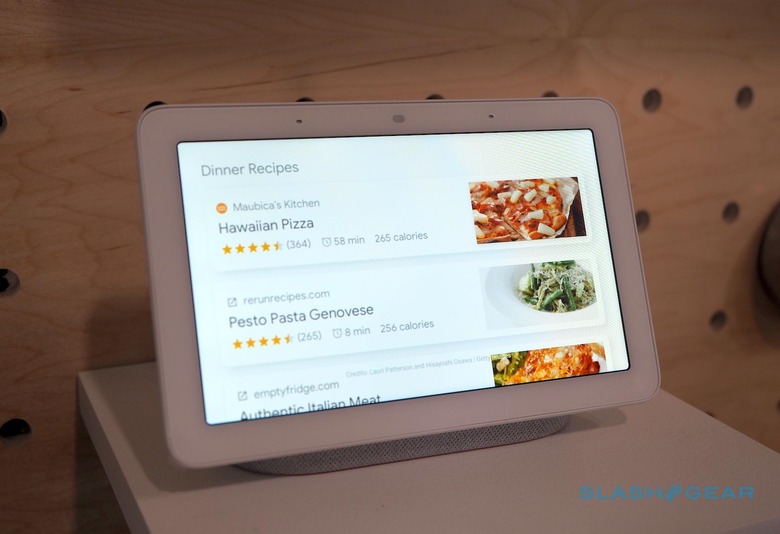 Unfortunately Google's demo consisted of a handful of Home Hub units running through pre-programmed loops, so I didn't get a proper chance to put the gadget through its paces. Much of the functionality will be familiar if you've seen a Lenovo Smart Display, though. You can ask questions and trigger IoT Routines, like controlling your smart lights or thermostat; weather forecasts and recipes look great on the screen, too.
However, there's also Voice Match to differentiate between different types of Routine, without having to manually specify who's talking. A new dashboard for smart home kit offers far more easy access to things like the color of your lights or just reassuring you which locks are secured. Nest Hello video doorbell support, meanwhile, allows you not only to preview the video feed, but send reactions from a range of auto-suggestions.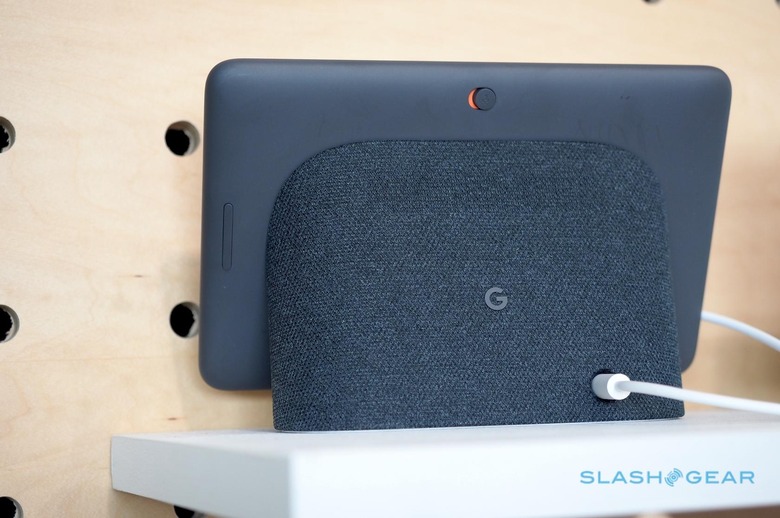 Indeed it's the AI in the Assistant that Google is hoping will differentiate the Home Hub. Google Photos, for example, will be able to create and show live albums that pick the very best shots of people. It promises to pull out better music suggestions, too, and will come with six months of YouTube Premium too.
If it can do what Google is promising in terms of those proactive smarts, the Google Home Hub may well pack a much bigger punch in the smart speaker space than its footprint could suggest. We'll know for sure when it starts shipping on October 22, priced at a highly-competitive $149.