Google+ Hangouts adds screen-sharing & boosts to TV-scale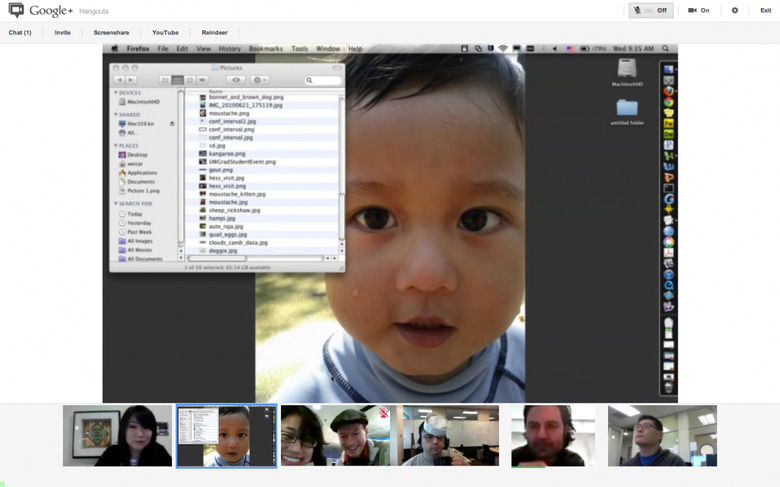 Having revealed it has designs on your search results earlier this week, now Google+ has set its sights on collaborative working tools with the addition of screen sharing. The updated Hangouts – impromptu video calling held within the browser – now includes the ability to show fellow video chat participants what's going on in your screen, according to Hangouts designer Christopher Johnson.
Screen-sharing had been offered as an optional extra before now, but the recent UI changes to Google as a whole – such as the black title bar – apparently prompted the Google+ team to integrate it into the regular Hangouts. No word as to whether a virtual whiteboard is also in the pipeline.
There's also bigger video windows, Google+ enlarging the live video box by "optimizing white space and other screen elements" so that it holds focus better. Interestingly the change would seem to make a considerable difference if viewing Google+ on a TV, though Google has not said anything about bringing the social network to its Google TV platform.
Still, with Google TV v2.0 now based on Honeycomb, there's no reason why the company couldn't extend its existing Google+ app to suit big screen use. Earlier this week, Samsung revealed an Android-powered webcam, the inTouch, which streams Skype as well as other smart TV-style content; Google+ Hangouts could feasibly replace the Microsoft-owned VoIP service.