Samsung inTouch TV Hands-on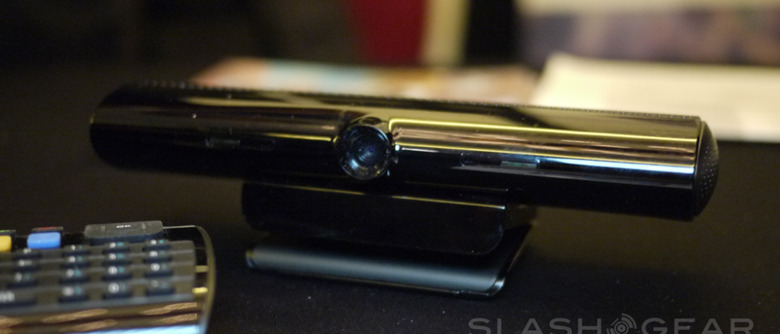 Just a short bit after we first reported on the Samsung inTouch camera we also got our first chance at a close-up encounter with the little beast. This camera is a Wi-fi enabled webcam-like device that allows you to turn your gigantic home television into a 720p conferencing station, fully integrated with Skype. This little device also allows you to browse the web and use YouTube on your television with ease. And what's best? It's doing so with Android!
That little creature is finding his way into everything this season, Android here and Android there, Android everywhere. This Samsung device isn't the first and isn't the last to use a heavily skinned version of the Google mobile OS, with other examples existing inside the same show we got to see this device in! How about that?
You just connect this device to your television with a single HDMI cable and wham, you're well on your way to creating a chatting station for you, your son or daughter, and your grandmother. This device will go on sale in March and will be priced at the low low spot of $199.99. Sounds like a fabulous deal of a grab to us, especially since it comes with such a radical remote control as well!