Google grabs Waze in $1.1bn crowdsourced mapping deal says insider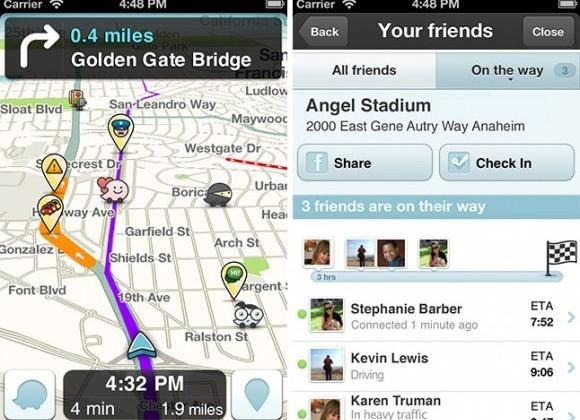 Google has acquired crowdsourced-mapping company Waze in a $1.1bn deal, according to insiders familiar with the negotiations, with the well-rumored agreement potentially being confirmed sometime today. Whispers of the imminent deal resurfaced over the weekend, but according to Bloomberg's source, the talks have been finalized, though could still flounder on regulatory approval.
Assuming it does, indeed, pan out, the deal would see Google pay dearly to keep Waze out of the hands of Facebook, another big name rumored to be interested in the mapping start-up. The social network was believed to be weighing a $1bn offer for Waze back in early May, but chatter later in the month suggested that talks had broken down.
Instead, Google is said to have swept through, picking up talks in late May, according to sources. A spokesperson for the company declined to comment.
Waze's technology puts traffic data in the hands of the crowd, using iOS and Android app users to feed into real-time information about jams, potentially delaying road works, speed cameras, and other issues. That knowledge can be used to create dynamically-adjusted navigation routes, bypassing possible problems.
Other elements of the app support logging of fuel prices, with Waze able to suggest the cheapest place to get gas.
It's a system that, it has been speculated, would fit well both into Google Maps and Facebook's own growing location-based services portfolio. Waze already operates an ad-supported system of location-aware promotions in addition to licensing out its data, including to Apple for Apple Maps.
Exactly how Google might integrate it remains an outstanding question. One possibility is that Google will leave it as a standalone app, a source tells the WSJ, cherry-picking the most interesting data to be folded into Google Maps. Similarly, Google Maps data could be funneled into future iterations of the Waze app.
However, Google's existing heft in mapping services could lead US regulators to take a closer look at the reported deal, a move that might delay or even scupper the acquisition altogether.