Facebook Buying Waze In $1bn Social Map Deal Tip Insiders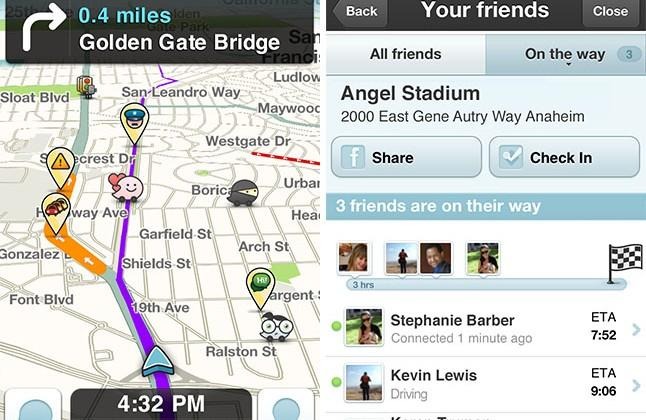 Facebook could splash up to $1bn on social mapping app specialist Waze, new leaks suggest, potentially ramping up the social site's mobile functionality. The imminent deal, tipped in Calcalist, Ynet, and The Market, comes after a claimed six months of negotiations between the firms, and would echo Facebook's billion-dollar Instagram acquisition by falling somewhere in the $800m-$1bn range, sources claim.
According to TechCrunch, the current hold up to closing the deal is where Waze will subsequently be based. Currently, the firm is predominantly located in Israel, though there have apparently been suggestions that it could move to the US, as per previous Facebook acquisitions of Israeli companies.
Waze was the subject of Apple acquisition rumors earlier this year, though if the reported Facebook timescales are true, that speculation was flourishing while Zuckerberg & Co. were already at the negotiating table. No Apple buy-out eventually occurred, though Waze functionality did end up baked into Apple Maps, the Cupertino firm's homegrown alternative to Google Maps.
Neither Facebook nor Waze will comment on the deal rumors, though the two would make for a reasonable pairing. Waze offers turn-by-turn navigation on smartphones, using crowdsourced traffic and hold-up information to guide users around blocks and delays. Meanwhile, maps are updated by the community, and users share information like gas prices.
Waze already integrates with Facebook to help people find nearby friends, and given Facebook's recent push – including Facebook Home – into making the most of its growing mobile audience, cementing that by baking Waze into its platform seems a realistic strategy. The social mapping service currently has more than 47m active users, it claims, more than doubling its userbase in less than a year.