Google Glass prescription frame option priced up for Explorers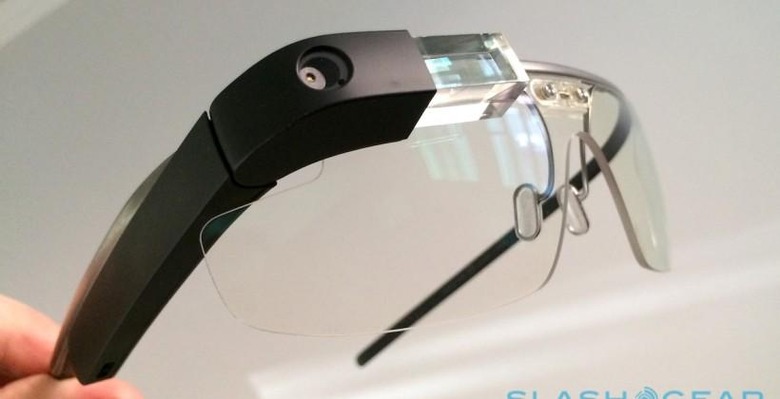 Prescription lenses for Google Glass will be priced from $99, one start-up has confirmed, with Rochester Optical revealing early cost details ahead of preorders opening after CES 2014 next week. The company, which confirmed its prescription option for those wanting to use Google's wearable as their regular spectacles was due "in just a few weeks" courtesy of a questionnaire last week, will offer a number of packages that clip onto Glass rather than requiring it be dismantled and attached to a new headpiece, as Google's own system looks to involve.
Instead, there will be some form of unspecified "lens carrier/frames", Rochester Optical's Tim Moore revealed on the Explorer-only Glass community Google runs. Prescription lenses will start out at $99, though rise according to more complex prescriptions, or whether the wearer wants tinted lenses, transitions, or other options.
Unlike the clear plastic "shield" that Google supplies with Glass – shown above – and which clips onto the nosepiece, it seems Rochester's solution will have at least the option of some type of framing. The company will offer a choice of "color and style" Moore said; the questionnaire last week suggested colors could not only match the shades Google offers the Explorer Edition of Glass in today, but also extend to hues like pink, purple, yellow, or custom finishes.
As for shape, the survey also gave a few hints, such as "Cat Eye" and "geek-chic" styling. Rochester hasn't said exactly how they will attach to Glass, though previous custom prescription lenses have re-used the spring-loaded clip that holds on the regular plastic shield.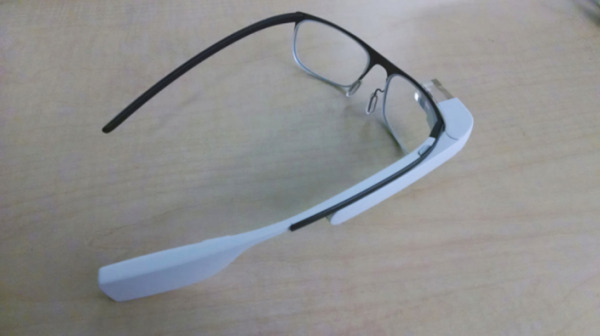 Meanwhile, Google has re-confirmed in recent weeks that it itself will be offering an Rx Glass option, though its system appears to involve removing the eyepiece from the titanium headband and attaching it instead to another fixed frame. Though likely to be sturdy, the system may also leave Glass owners forced to carry two sets of spectacles with them, if they're in a place which doesn't allow the wearable computer to be used.
Rochester Optical says it will have more details following CES, with Moore committing to opening preorders "shortly after" the tech show finishes, and deliver lenses not long after that. Google, meanwhile, is expected to detail its option(s) sometime early in the new year. It recently began inviting early Glass adopters to swap their headsets for a slightly redesigned version, one of the changes of which was to accommodate prescription frames.