Google Glass inspired project brings real-time translation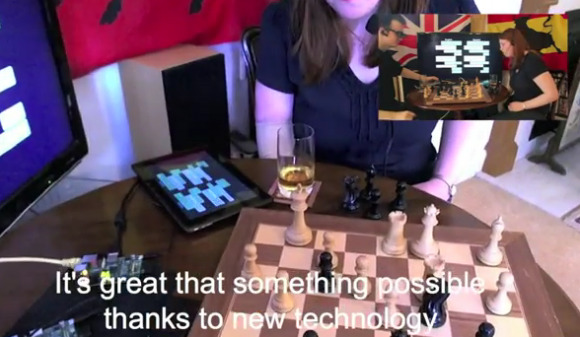 This week the inventor known as Will Powell has created a project with heads-up display technology in mind – near real time translation, right up to the mind's eye. If there's one thing Google's Project Glass has done for the world – even though it's not a product many of us can own quite yet – it's to inspire developers and technicians around the world. What Powell has done here is to take several components and combine them to create a pair of glasses that shows what a person has said in text right after they've said it – translated into any language you like.
This project uses two Raspberry Pi boards, a Vuzix Star 1200, and a Jawbone mic. Jawbone is a company that makes microphones, earphones, and combinations of the two – see our Jawbone portal for more. The Vuzix Star 1200 is an augmented reality headset we've had hands-on time with back at IFA 2011 – see our hands-on look at this headset at the end of this post as well as back in this IFA 2011 post. The project known as Raspberry Pi is a small computer made to be both extremely inexpensive and extremely usable in a variety of projects – see more in our Raspberry Pi portal.
Then take a peek at Will Powell's most recent effort using the three components above all in one fabulous translation machine:
Powell is also responsible for several other similar projects such as this, the last one we saw working with a pair of Vuzix glasses once again – have a peek at his April 2012 effort and keep an eye on this fellow in the future. He may just beat Project Glass by a mile – or several months – whatever comes first.
BONUS – have a peek at the Vuzix STAR 1200 below:
[vms 369e16ea3f9117ca4515]