Google Glass hardware update soon with three more invites for Explorers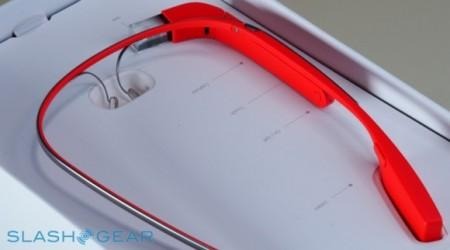 Google will swap Glass Explorer Edition users headsets for an updated model from November, an optional refresh of the hardware that will support prescription lenses among other things, along with adding a broader invite system to get more testers up and running with the wearable. "We are always improving the software based on Explorers' feedback," Google said today and this time, we've made some improvements to the hardware." Meanwhile, all Explorer Program members will be offered the chance to invite up to three people to buy Glass of their own.
Exact details on what hardware changes are involved with the new version of Glass have not been given, beyond some basics. "This hardware update will allow your Glass to work with future lines of shades and prescription frames," Google said, "and we'll also include a mono earbud."
That addresses at least two sets of common complaints about Glass, that it doesn't work especially well for those who already wear prescription glasses, and that the bone conduction audio system can be patchy at best. Google has been trialling prescription lenses for some time now – we got up close with some at Google I/O earlier this year – but has been quiet on when, exactly, they might be offered.
Meanwhile, we'll also be keeping our fingers crossed for a boost in things like battery life, all the more important since Google added more functionality in XE10 along with opening up the Glassware program to more developers.
The expansion to the Explorer Program, meanwhile, isn't quite the consumer launch people have been hoping for, but should give Google a broader range of testers to get feedback from. Although some Explorers have previously been invited to nominate a friend to buy Glass, this new scheme will expand that to three invitations per current user.
Of course, that doesn't mean three free Glass units: each person invited will still have to pay for the wearable when they order it online, and at $1,500 apiece that means it'll still be a toy for the well-heeled or businesses hoping to get on the Glass development bandwagon.
Google says that those invited won't have to go down to one of the three centers across the US where it has been processing orders and fitting Explorer Edition users with their new headsets. Instead, they'll be mailing them out, presumably to US addresses only.
Those wanting to take advantage of Google's Glass swap-out will get an email about it in November, as long as they bought a Glass prior to October 28th. They'll have 60 days to register their decision to exchange, and will also be able to change the color of their unit if they want to. However, Google will also allow Explorers to keep their existing Glass if they prefer, though on the understanding that the warranty will expire a year from the original purchase date.
Update: Looks like the first invitation emails are already going out; as expected, Explorers can only invite US residents who are over 18 and willing to pay $1,500 for a Glass of their own [VIA Joshua Behringer]
Hi there

Being part of the Glass Explorer program is pretty insane (good insane): let's face it, using cutting edge technology that changes every month requires a certain sense of adventure. We're looking for more Explorers like you to be part of the program, so we've opened up a few more spots and this time, you decide who gets in. We want you to invite three people to join the Explorer Program, people who you believe would make great Glass Explorers.

You have 14 days to invite 3 of the best potential Explorers you know to buy Glass.

Just a reminder that all Glass Explorers must:

be a US resident

be 18 years or older

purchase Glass

provide a U.S. based shipping address OR pick up the device in New York, San Francisco or Los Angeles

We've said it before and we'll say it again: thank you for all your feedback and support. It's because of you that Glass has come this far, and we're truly grateful.

Can't wait to see who you'll choose,

The Glass Team