Google Glass color choices: will yours be custom coded?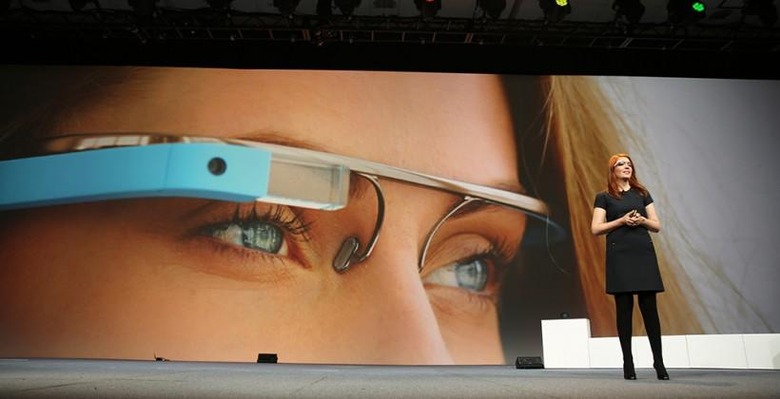 As Google's introduction of Glass as the premiere wearable face-based computer starts the world thinking about what they'll be placing on their head in the near future, so too do the creators of these machines begin to consider what forms they'll come in. When you create a device that rests on the temples of the user, you've got to consider more than just the components inside – color, comfort, and everyday usability are real concerns. Lead Industrial Designer for Google Glass Isabelle Olsson spoke up this month on the development of the final (and first) form of Google Glass, specifically on its first five colors.
Isabelle Olsson: We developed five different colors to kind of satisfy different personalities – and also what you look good in. It's kind of counter-intuitive, a lot of people think "oh Charcoal, that's going to go with everything, that's my favorite color." And me, myself, because I wear a lot of black.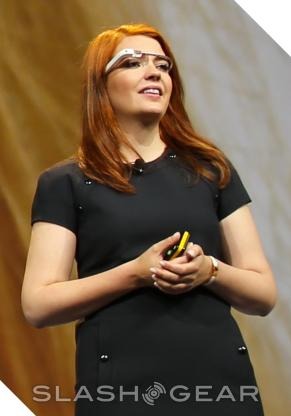 But after wearing it around for almost a year – different colors – we started to see how important color was, and how non-intuitive it was, and how people develop, like, an attachment to the specific colors. So every time we'd do a new prototype, and all the colors were not available, people would come and like, scream at me: "I want my tangerine back!"
We chose five – we didn't want to overwhelm people, and there is a range. So we have a couple of bright ones, and then we have three, kind of, neutrals.
And I think the cotton one is kind of bold and neutral at the same time. And I think shale looks good on almost everybody and is a little bit less heavy than charcoal. But then Charles rocked charcoal because of the dark skin, so it looks really good.
Colors are much more important than you would ever imagine. If it's up to me, I would keep on doing cool colors.
One of the benefits we've had with the way we've developed this project is that we've had these monthly prototypes. Every month we'd come out with a new prototype. And everybody on the team has been wearing them.
So what we did, quite early on, was to produce a range of colors – just two of each – and then I basically looked at which colors are people fighting over. It's kind of a fun indication. So that was kind of a way to see what was popular and what resonated with people.

O: But then also seeing – I mean, we have a very diverse team, so we just, by observing people wearing it around, seeing what works, seeing what doesn't work. I would force people to try on different things.
So it's kind of an intuition, and having an eye for it, and just kind of experimenting. And again we wanted a few poppy colors for people who are like, "hey, come and talk to me", and then a few more subdued for people who kind of want to stand out a little bit less.
Each of the images above come from Google I/O 2012, where the platform was given its first major introduction on-stage by Google. While Olsson spoke there as well, the words shared above come from a fireside chat with prospective developers at Google I/O 2013 – photos below show the fireside chat as it occurred, adding a bit of context to a couple of the comments above, specifically the one about Charles.

From left to right, those participating in the chat were: Steve Lee, Product Director at Glass, Charles Mendis, Engineer on Glass, Isabelle Olsson, Lead Industrial Designer of Glass, and Timothy Jordan, Senior Developer Advocate at Google for Glass. Here you'll also find a pre-production Glass unit with a sepia tone as well as a frame for Glass without the computer board attached.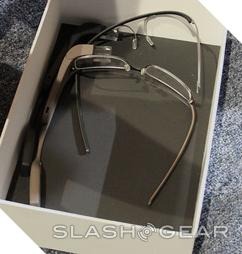 Olsson also shared more information on her three design principles central to creating the final Glass product: Lightness, Simplicity, and Scalability. In these, Google created a device that they hope will be easy to incorporate into a user's everyday life. Color was considered at the same time as social implications.
Is the color of Glass more important than the color of your smartphone? Is wearing glass more apparent to those around you than your use of a smartphone? Consider that!
These articles are part of SlashGear's Creator Series for Google Glass – please feel free to share what bits and pieces of Glass you're interested in and what you'd like to know more about while we continue exploring!