Google+ gains improved RAW to JPEG conversion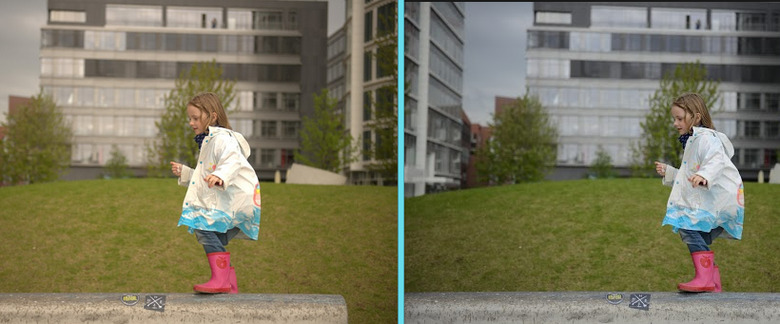 Google allows for full-sized photo backups — including the newly launched functionality from desktop — on its social network, something it says results in a lot of Google+ users storing RAW photo files. When RAW photographs are viewed, a RAW-to-JPEG conversion takes place so that file size is kept low and the speed of the service is faster. Today the company has announced an improvement to this, boosting quality.
The improvement, which is said to be courtesy of Nik Photography, the resulting JPEGs that are displayed when a RAW photograph is viewed has better colors and hue than the previous results, something you can check out for yourself on Google+ and see in the image above. The JPEG image that is created can be edited using Google+'s editing tools without affecting the original RAW file.
The updated conversions applies to RAW files taken by 70+ different digital cameras, including ones from Canon's EOS and Powershot lines, Olympus, Nikon, Panasonic, and Sony. Some notable cameras include the Canon EOS 100D, 1 D Mark III, the Nikon D40X, the Olympus PEN cameras (EP2, EP3, etc.), and the Sony Alpha 700 and other Alpha models. You can check out the full list on the official Google+ account.
If your digital camera isn't on the list, don't fret — Google says it will be adding support for more models over time. This announcement follows shortly after Google+ added support for Google Translate to offer automatic comment translations from a foreign language to the one set on a Google+ account via a small link.
SOURCE: Google+