Google Facing Increased Patent Misuse Attention After Motorola Approval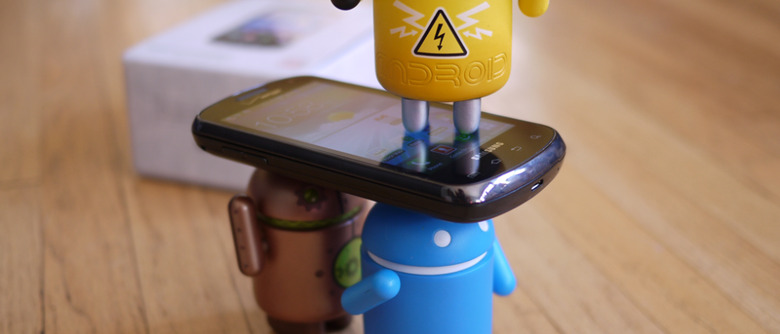 Google may have won European Commission and US Department of Justiceapproval for its acquisition of Motorola Mobility, but the search giant still faces close scrutiny by both regulators over concerns around how it may use its upcoming patent haul to strategically penalize rivals. While the deal itself appears to have passed muster, it's Google's attitude toward patent licensing – specifically those deemed essential to standards – that have raised issues. In comparison to Apple and Microsoft, "Google's commitments were more ambiguous and do not provide the same direct confirmation of its SEP [standard essential patent] licensing policies" the DOJ antitrust division said in a statement.
The EC's concerns are more general, having been satisfied that it was not in Google's best interest to limit Android to solely Motorola. "Upon careful examination, this transaction does not itself raise competition issues" competition commissioner Joaquin Almunia said in a statement. "Of course, the Commission will continue to keep a close eye on the behavior of all market players in the sector, particularly the increasingly strategic use of patents."
"In light of the importance of this industry to consumers and the complex issues raised by the intersection of the intellectual property rights and antitrust law at issue here, as well as uncertainty as to the exercise of the acquired rights, the division continues to monitor the use of SEPs in the wireless device industry, particularly in the smartphone and computer tablet markets. The division will not hesitate to take appropriate enforcement action to stop any anticompetitive use of SEP rights" Department of Justice Antitrust Division
Last month, the EC announced that it was investigating Samsung over claims of antitrust behavior around its use of 3G/UMTS patents and licensing thereof. The Korean company had attempted to use those wireless patents in litigation against Apple, with Apple firing back that its rival was demanding unfair terms for the use of the technology.
As for consumers, meanwhile, there remain questions around how the deal will impact Google's Nexus program and software on future Motorola devices. For Android OEMs, despite Google's Andy Rubin saying the Nexus partnerships are still up for grabs for any company, not just Motorola, it's unclear how much internal support the Android software team will give its newly-acquired hardware division.