Google Motorola sale approved by US Department of Justice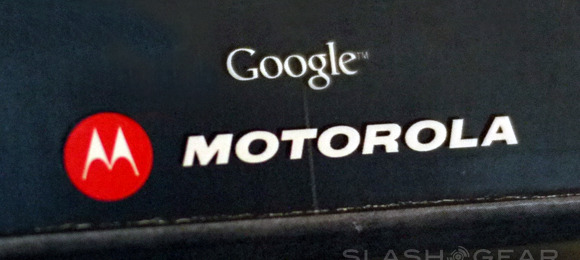 Today both the European Union and the United States Department of Justice have approved the to Google Inc. of Motorola Mobility Holdings Inc., this sale hot on the heels of another big patent bid – Novell and Nortel. All at once did the USDoJ announce their approval of both the Motorola deal with Google and a set of other acquisitions, the first being a sale of Nortel Networks Corporations patents to Apple Inc., Microsoft Corp., and Research in motion Ltd. (RIM). The third approval was similar, it surrounding Novell Inc. patent sales to Apple as well.
The approval was given after an Antitrust Division investigation by the department, each acquisition being found unlikely to substantially lessen competition in the markets these businesses operate in. One point of order though was the continued watching of how the groups handle their newly purchased SEPs – that is, standard essential patents. These patents are the ones that would allow any group owning them to seek legal battles against those who they found infringing on said patents.
"In light of the importance of this industry to consumers and the complex issues raised by the intersection of the intellectual property rights and antitrust law at issue here, as well as uncertainty as to the exercise of the acquired rights, the division continues to monitor the use of SEPs in the wireless device industry, particularly in the smartphone and computer tablet markets. The division will not hesitate to take appropriate enforcement action to stop any anticompetitive use of SEP rights." – USDoJ
You hear that, companies? No taking these patents and putting your competitors out of business – that's not just mean, it's anticompetitive in this case – and it's illegal. Each of these groups agreed to a noncompete of sorts once the deals took place, each of them also outlined in brief by the USDoJ. Have a look at what these groups agreed to:
"The division's concerns about the potential anticompetitive use of SEPs was lessened by the clear commitments by Apple and Microsoft to license SEPs on fair, reasonable and non-discriminatory terms, as well as their commitments not to seek injunctions in disputes involving SEPs. Google's commitments were more ambiguous and do not provide the same direct confirmation of its SEP licensing policies." – USDoJ
So we'll see how this pans out in the months to come – Google still needs a few approvals around the world before the purchase can be completed. One at a time!
[via Justice.gov]