Google Expeditions Pioneer Program makes VR educational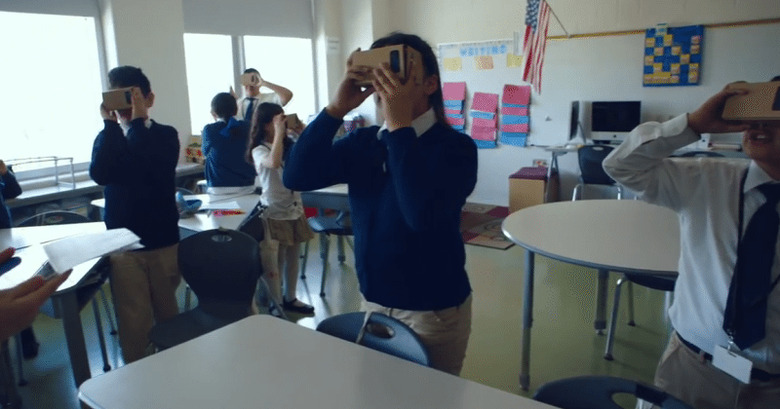 Once only associated with gaming and entertainment, virtual reality is now working its way into sports, news, and soon, classrooms. The latter is what Google was aiming for when it revealed its Google Expeditions plan at Google I/O late last May. Those plans are now coming to fruition, as the company formally launches its Expeditions Pioneer Program, inviting teachers and schools to try out the new technology that could almost literally open students' eyes to the vast world existing outside the four corners of their classrooms.
Photos are flat. Videos are distant. And field trips are messy, not to mention risky. Although nothing beats first-hand experience, it is not always possible to bring students to other countries, much less underwater or off the planet. But thanks to today's VR technology and the commercialization of VR equipment, we can settle for the next best thing.
The Expeditions Pioneer Program is like a package that includes everything needed for a VR experience. VR headsets using Google Cardboard or Mattel View-Masters and powered by ASUS ZenFone 2 smartphones, a tablet for the teacher to guide the "field trip", and a special router that allows the VR expedition to happen even without an Internet connection. The program also includes more than a 100 virtual trips to historic sites, world wonders, and breathtaking nature preserves. And the field trip doesn't just stop on Earth either with a VR exploration of Mars. Interestingly, Google plans to also turn the program into a sort of career guide, where students can take a virtual tour of a day in the life of a professional.
Google isn't doing this all alone, of course. It has partnered with PBS, the Wildlife Conversation Society, the Starfish Foundation, Michelle Obama's Reacher Higher program, just to name a few. Google is aiming to bring the Expeditions program to thousands of schools this 2015/2016 school year, but it is starting with a just a few in Australia, Brazil, New Zealand, the UK, and the US, with more countries to follow in th coming months.
SOURCE: Google