CNN Presidential Democratic Debate will go live on VR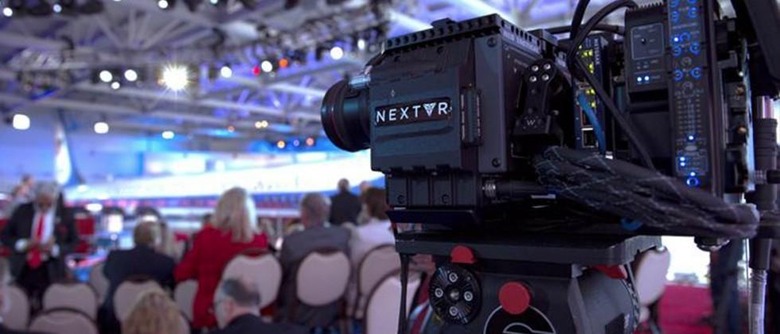 When you speak of virtual reality, chances are you will think of games and entertainment first and foremost, but the technology can definitely be used in more ways than one. From sport events to device announcements, VR attempts to give viewers a more immersive experience even if they aren't physically there. Now you can add political debates to that list. CNN has revealed that the Presidential Democratic Debate on October 13 will be streamed live to VR headsets, thanks to the technology platform being pushed by NextVR.
While Oculus and Samsung and maybe even Google are the top names when you speak of VR headsets and devices, NextVR is aiming to become the name when it comes to VR broadcasting. Early this year, it has set its eyes on streaming sports events to VR headsets thanks to its own unique VR camera setups. Last June, it teamed up with FOX to stream the US Open golf tournament in similar fashion, giving viewers an unprecedented experience that even on-location spectators cannot enjoy.
Now its partner is CNN and it will be covering an event that is just as heated as sports. The two will be covering the October 13th debate in Las Vegas and will be streaming it live to users with a Samsung GearVR headset. But that's only live streaming. CNN also has a pre-recorded debate ready for streaming on demand. It quietly filmed the Ronald Reagan Debate last week for VR consumption and can now be viewed on compatible headsets from the Oculus Store.
VR event coverage gives remote viewers and experience of being almost there but with a lot more freedom of mobility and focus than even those who are there in person. It could also provide the VR industry with the needed exposure to shed off its image of being a technology for gaming uses only.
SOURCE: CNN